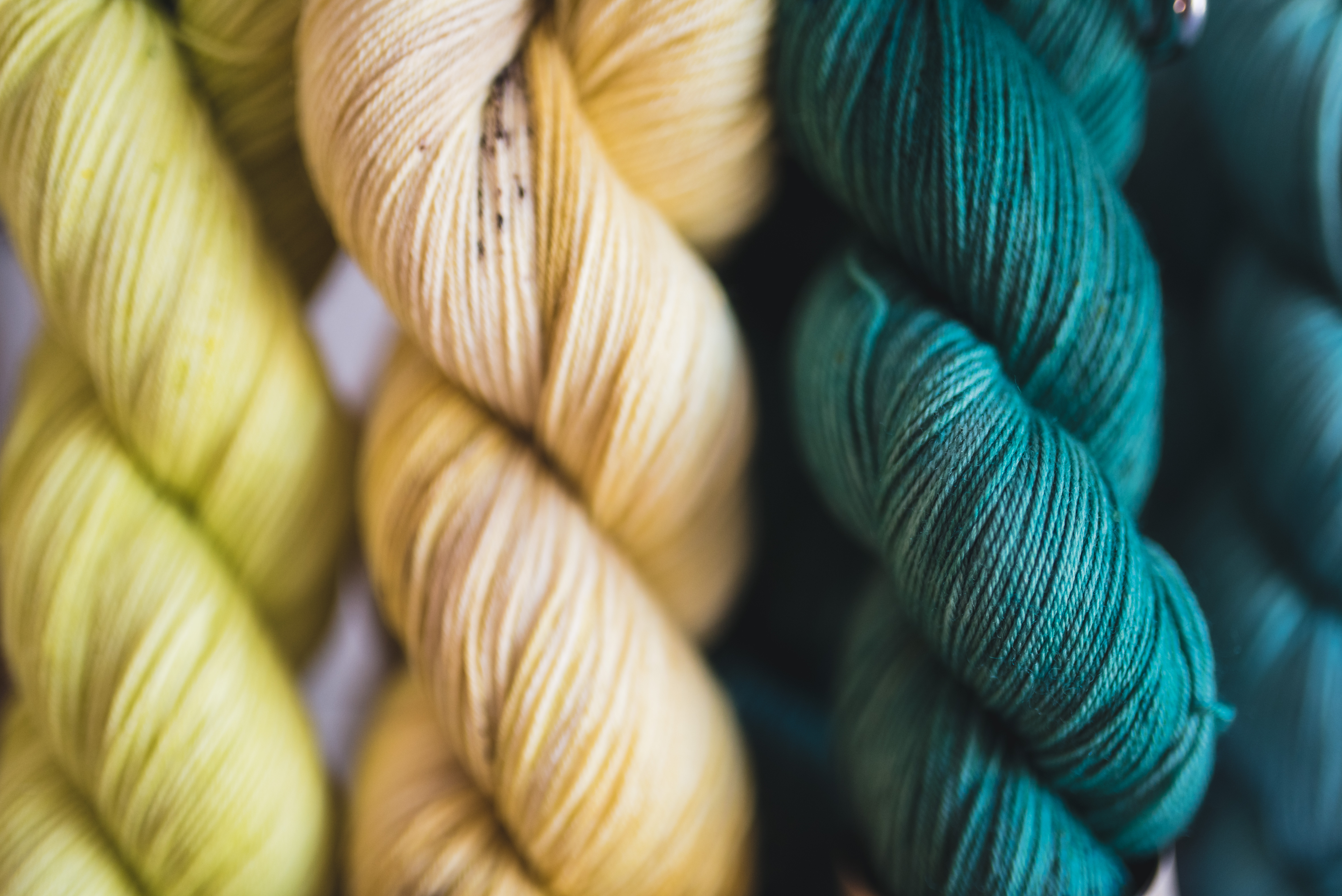 A Traveller's Dye-ry: When Photography Colour And Hand-Dyeing Collide

What happens when textiles meet vivid photographs? This unique project by Jenny Anderson and
Baa Wool
,
A Traveller's Dye-ry
, experiments with just that. A fusion of the two, resulting in a collaboration inspired by rich landscapes and turned into meaningful dyes. The two are quite standalone, dye which brings life to yarns, and colours captured and embodied through photography. But when working in cohesion, the exhibition
A Traveller's Dye-ry
in October will no doubt be a visually rich experience.
A Traveller's Dye-ry
sees 7 Scotland-based indie hand-dyers aligning with visual documentations selected by photographer
Jenny Anderson
. The project is this; A country and photograph is sent to each hand-dyer, whose creative practices and artistry are then put to work in designing a unique dye and colour way inspired by the colours and shapes of the place in the photograph. The project's nuanced nature is inspiring, a collaboration between two rich mediums.
Whilst collaborations across mediums are not uncommon, photography and hand-dyeing are what drew us into
A Traveller's Dye-ry
. The choice was derived from Jenny's mothers diverse connections and background. Intrigued by the idea of dyeing and photography, Jenny tells us that her mother worked on the idea armed with her background in knitwear design, high quality natural yarn and indie dyers.
Baa Wool
, a yarn shop in Stonehaven, Scotland, is owned by Jenny's mother, and was a key element of the project. Having worked with small-time dyers and small businesses, her mother found that landscapes and photographs provide a rich source of inspiration for hand-dyers. The project flourished and became what it is now,
A Traveller's Dye-ry
.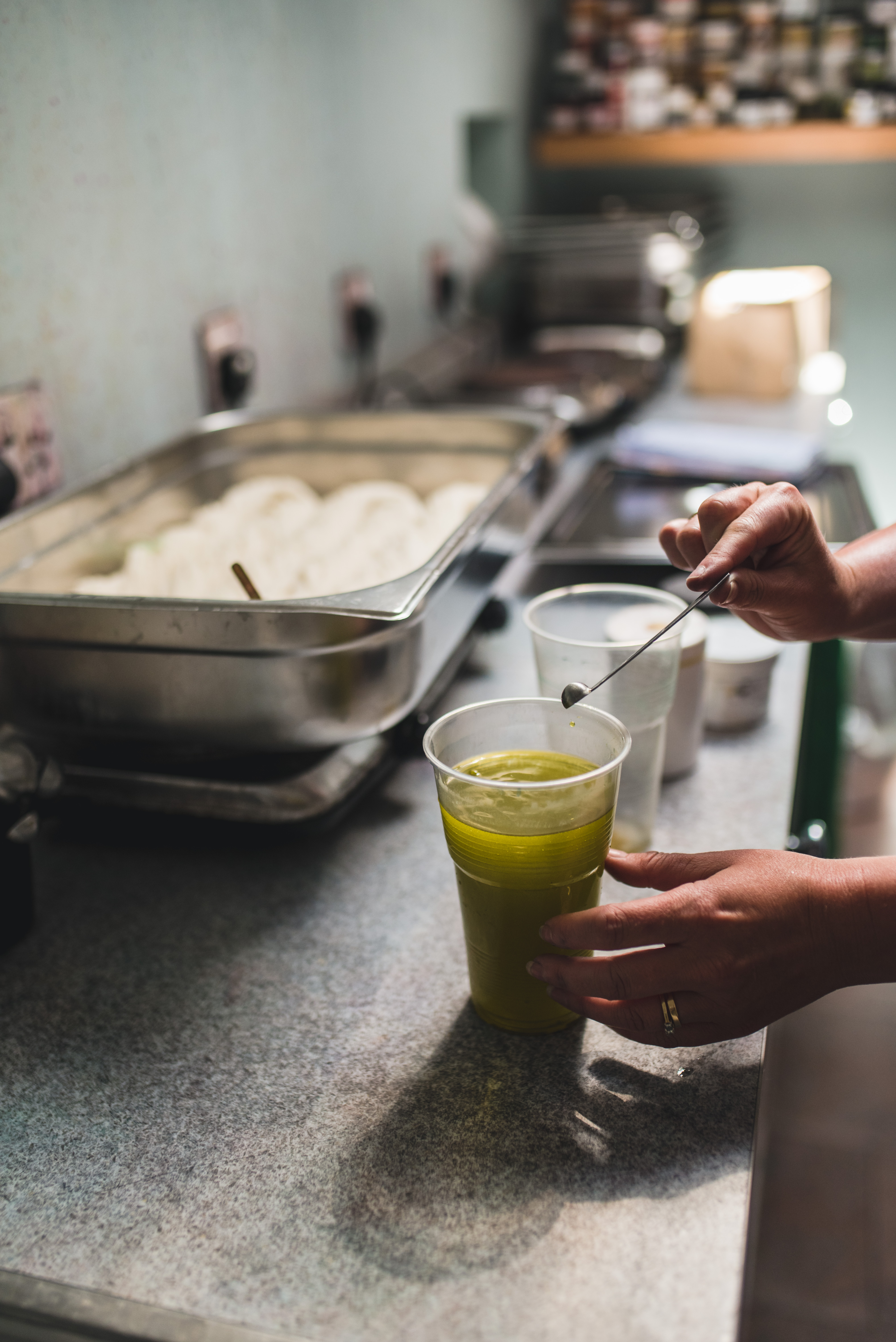 Jenny has been a key component of this project, documenting as it develops to capture the hand-dyers in their elements and deep in their creative environments. The scale of the project and the multitude of elements brought with it obstacles, but Jenny mentioned that the creative passion in the collaborating artists drove the project forward. She says, "Everyone involved has been so supportive and enthusiastic from the get go. We couldn't have picked a better bunch of women to work with. It really has been a joy working together and putting all of our creative brains into overdrive."

The visual documentation provides a unique insight into the workings of each artist, their methods and tools, their environments, and the stunning Scottish landscapes in their surroundings. Jenny is currently working on a coffee table book to complement the project and feature in the exhibition, which will showcase each artist and their creative process. The project as a whole has been rewarding for the artists, and as it unfolds it details the unique nature perfectly.

Inspired and led by photographs from Australia (specifically the SA outback), The Philippines, Sri Lanka, Jordan, Portugal, India and Myanmar, Jenny assures us that, having seen some of the final skeins, the finished dyes are vivid. Landscapes and thus photographs are no doubt rich in colour, and colour is a powerful tool in design. Colour has the potential to bring along with it emotion, attention, detail and complexity. There has been a significant shift and greater attention paid towards colour as a crucial step in design, with part of colour theory expanding on how colour guides, affects and is altered according to differences. Amongst these differences are cultural ones, with association and meaning changing. The project allows for that to be explored and engaged with in a greater capacity.

The photographs were all taken during a year-long trip across the world by Jenny, coming to an abrupt halt once COVID-19 arose. In turning away from one creative outlet, she found another. "It was very tricky to choose [a country/photograph], but after browsing through all of the dyers' work I tried to pick countries that suited each of their individual styles.", Jenny tells us. Aside from a landscape, photographs are unparalleled in eliciting various emotions, memories and ideas across people. Jenny aligns with this, pondering upon the power of a photograph to transport the individual and allow them to be drawn to different pieces within that are seen and felt.
The 7 Scotland-based hand-dyers are being revealed each week over on
Instagram
, accompanied by an insight into their work. So far we have been introduced to Kirsty & Simon of
Shilasdair Yarns
(Isle of Skye), Helen of
Ripples Crafts
(Clachtoll), Claire of
Cookston Crafts
(Aberdeenshire), and Bea of
Cosmic Strings
(Edinburgh). This element was key to the project also, engaging with local artists to highlight the prevalence of creativity and artistry in closer proximity than we sometimes realise. Although initially planning for the photographs to be of Scotland, the decision to choose places elsewhere was critical to bring out a wave of inspiration at a time when people were restricted to their local environments.
As well as being based in Scotland, all 7 artists are Scottish - each embodying a mix of styles, methods and practices across hand-dyeing. As with other creative practices, the work that goes on behind the scenes is tremendous. Jenny confirmed that as a new enthusiast she hadn't fully grasped the scale and depth at which hand-dyers work, a process she now values having documented behind the scenes. The unique interpretation of the project and subsequently the distinctive artist processes has merely allowed for the work to be that much more intriguing. Jenny mentions that "This project has always been focused on the dyers. After all, without them it wouldn't be possible! We didn't want it to be strict and structured as we feel that limits their creative abilities and expressive nature."
A Traveller's Dye-ry
is an insight into the collaborating of colours, landscapes, textiles and art. The unique nature of this project is testament to the creativity and efforts of Jenny Anderson, her mother and the artists involved. The resulting exhibition, as the documenting and details have been so far, will be vivid and intriguing. The free 5-day exhibition will take place in Hy, a pop-up space in Stonehaven, North-East Scotland. From the 4 - 9 October, a fusion of hand-dyed yarns, prints, patterns, and a book will be available, embodying the work of A Traveller's Dye-ry. You can pre-order the coffee table book via Jenny Anderson
here
.
A Traveller's Dye-ry is a unique collaboration of photographs, colours, hand-dyeing and textiles. 7 indie artists come together to fuel the projects unique nature, culminating in a 5-day exhibition from 4-9 October 2021, in which the distinctive prints, yarns, patterns and book will be showcased.

IMAGES COPYRIGHT © ALL RIGHTS RESERVED.