A Wave Of Responses To Environmental Spaces, Materials And Observations: With Abigail Doan

Documenting the flow of materials and ideas across environmental spaces,
Floating Vessels
by artist
Abigail Doan
pushes us towards thinking about movements and changes we witness in our surrounding environments differently. Through the recording of environmental stimuli such as woven rafts and recycled plastics,
Floating Vessels
takes on a strong narrative form by way of visual archives and storytelling.
What has influenced Floating Vessels?
AD
Floating Vessels
is an extension of a project called
Walking Libraries 2016-2020
, a visual lab and materials library exploring the documentation and language of site-specific phenomena.
The floating theme emerged during the past year and a half of living along the shores of Connecticut's deepest natural lake. 'Vessel' in this context references structures that facilitate safe passage and the flow of ideas and materials from one point to another. This evolving project has also been a way to navigate the challenges of isolation during the Coronavirus pandemic.
To date, I have documented miniature woven rafts, air-dried clay/reed vessels, and recycled plastics, threads, and flotsam in environmental settings in order to explore modes of floating at a time when environmental and socio-economic upheaval has uprooted us. The idea for the project came from reading about fossilized crinoid raft colonies that traveled great distances, possibly across entire oceans, on driftwood during the Jurassic period.
What elements of the environment does Floating Vessels connect with?
AD
Floating Vessel
's narratives incorporate intentionally humble materials and methods. This is important for me as I want the photographic documentation of the project to be approachable and relatable in terms of fabrication concepts. That is, I want viewers to be able to envision how sanctuary and safe passage might be attainable and how the surrounding environment provides clues for this.
I am a big fan of Shigeru Ban's use of cardboard tubes and paper when constructing shelters for refugees and victims of floods. I also admire Julia Watson's profiling of indigenous solutions in
Lo-TEK: Design by Radical Indigenism
.
Floating Vessels
is a culmination of investigations into diverse materials, an extension of past projects including the exploration of
psychogeographic mapping
in urban spaces, of floating fiber nets and plaited vegetation in desert environs, and of low-impact gathering of flotsam and detritus during walking libraries excursions. Ideas or evidence of climate resiliency is certainly front and center as I consider how floating might be an apt metaphor for navigating environmental changes and adaptation.
How does Floating Vessels relate to the wider place and community?
AD At a time that finds us socially and politically fractured, it is important to question systemic injustices as well as disconnection from our natural environs. It is my hope that by demonstrating how woven frameworks might exist, we can move beyond patterns of dissociation. Floating does not suggest that we ignore or transcend very real concerns or conditions, but rather shift our perspective so that we might better tackle obstacles that impede solutions.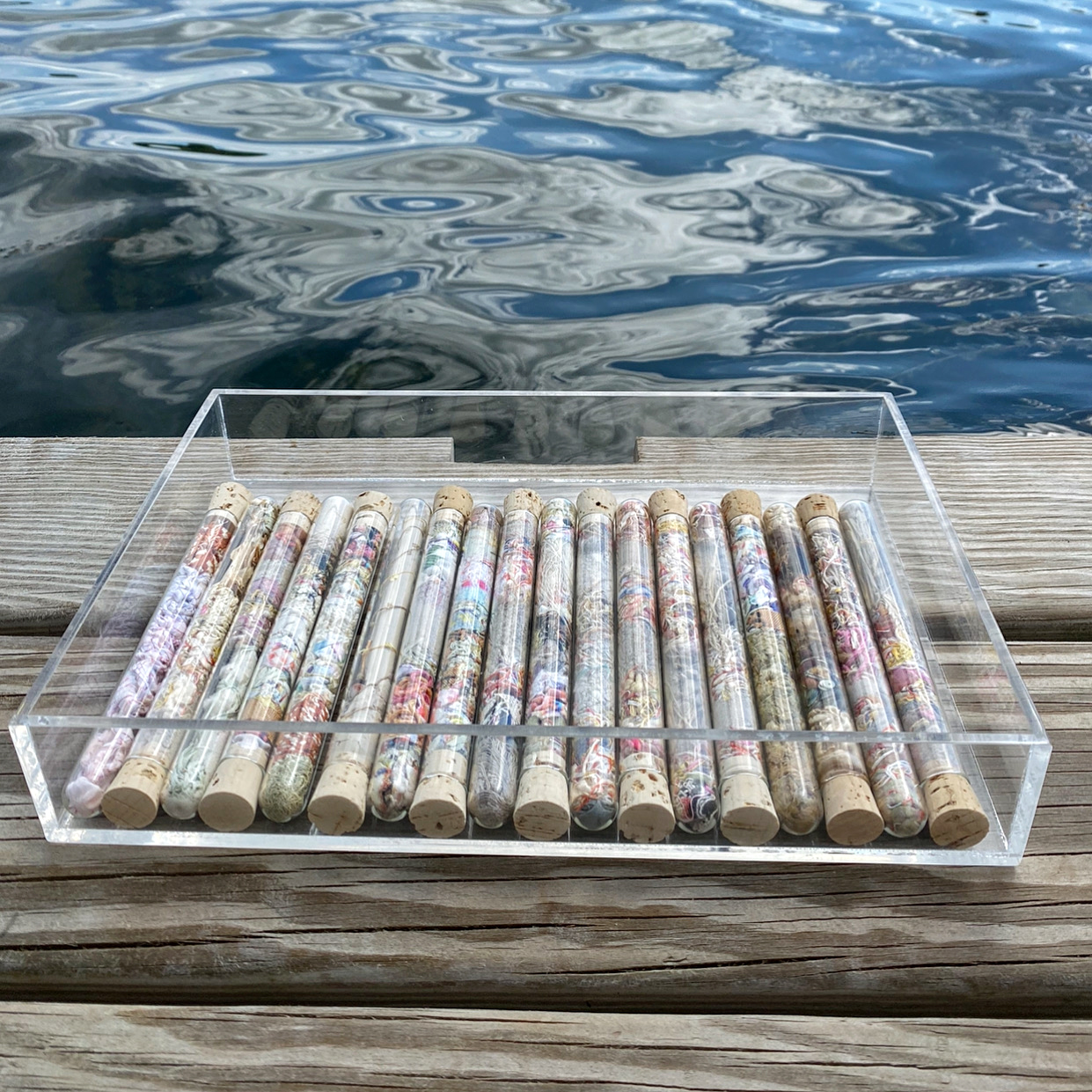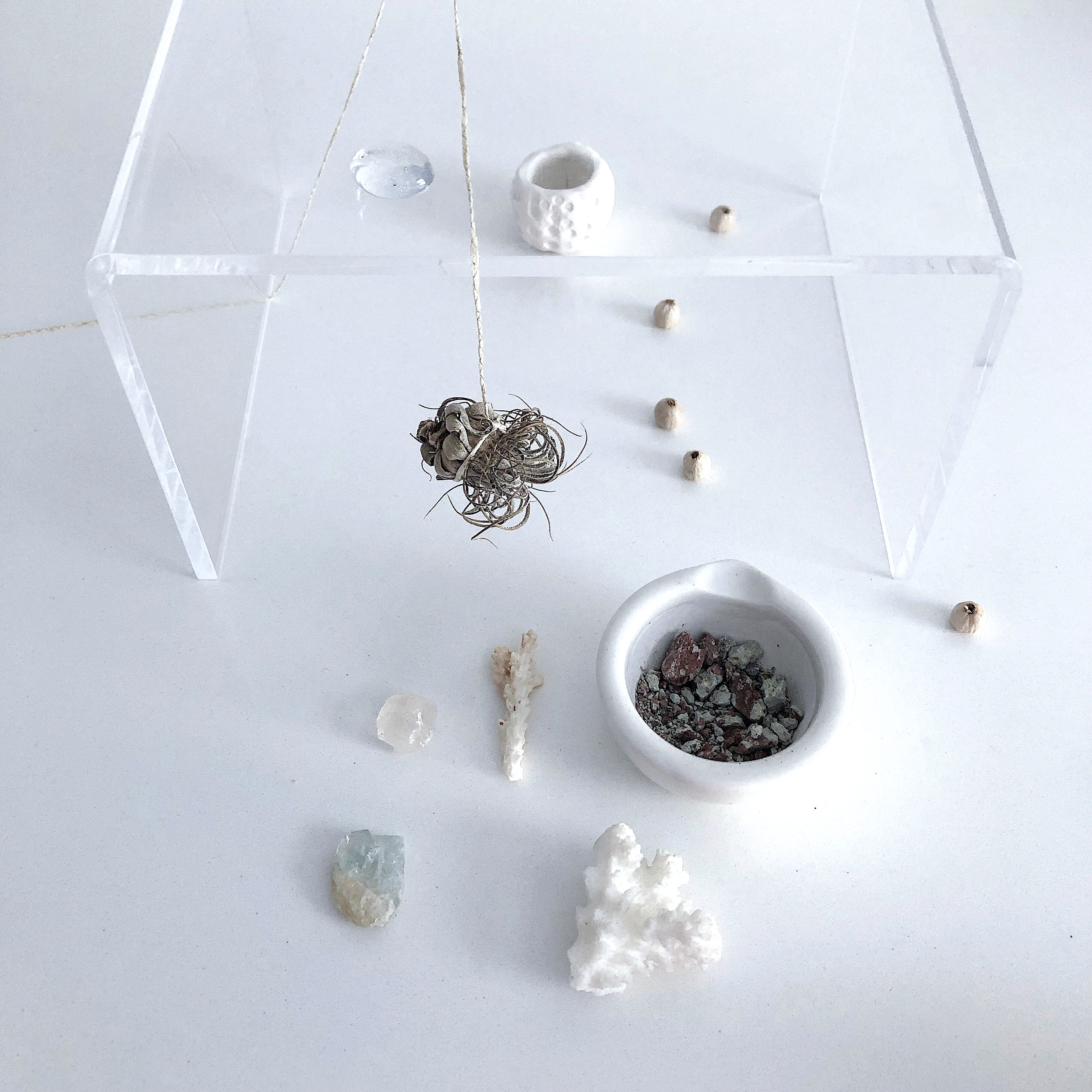 Have you encountered any challenges to date?
AD No significant challenges to date, although I would typically travel more to document my lab materials in a variety of environments and zones. It has been a vital lesson for me to create work in my immediate surroundings. This pause has sharpened my practice and vision in ways that I no doubt needed, particularly as we collectively navigate the terrain ahead and drift into a new chapter.



What significance does Floating Vessels have to you personally?
AD Floating Vessels has been a way of creating some buoyancy during what has felt like a heavy although reflective time. Woven mini-rafts serve as tools or maps for navigation when documented on a lake's waters or even floating over local fields. This energizes me to imagine models of connectivity, movement beyond borders, and new perspectives.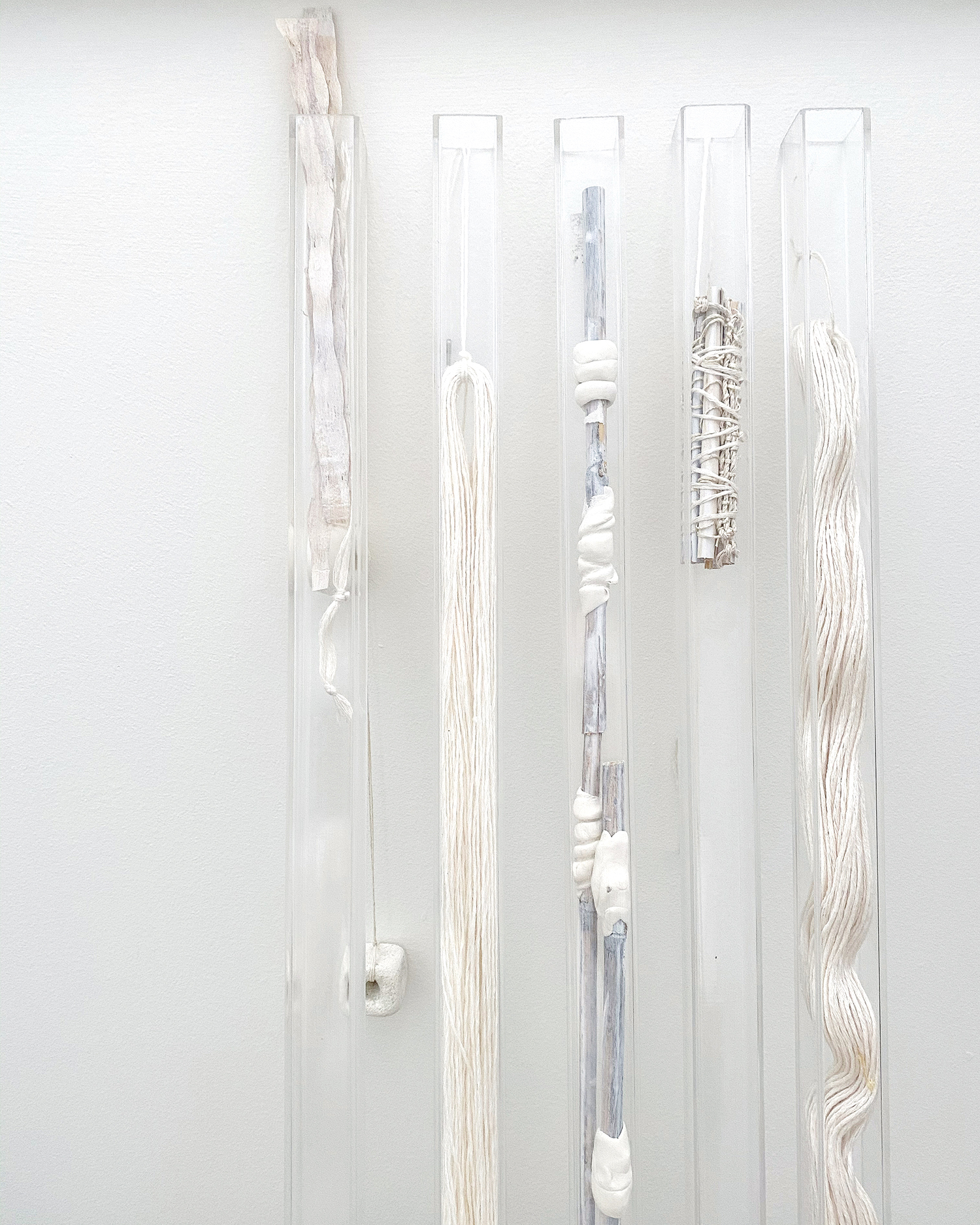 What purpose do you think artists have in relation to sustainability and the climate crisis?


AD Artists have a critical role for our next chapter, particularly as agents who might need to step out of their previous roles to consider new skill sets and strategies for implementing change. There are many voices currently addressing these time-sensitive needs and are effectively demonstrating what has and has not worked in the realms of sustainability and adopted approaches. I spend a good part of my day reading articles on climate events, social media news/updates, as well as thinking about how my work needs to reflect these concerns. This is part of the pause underway.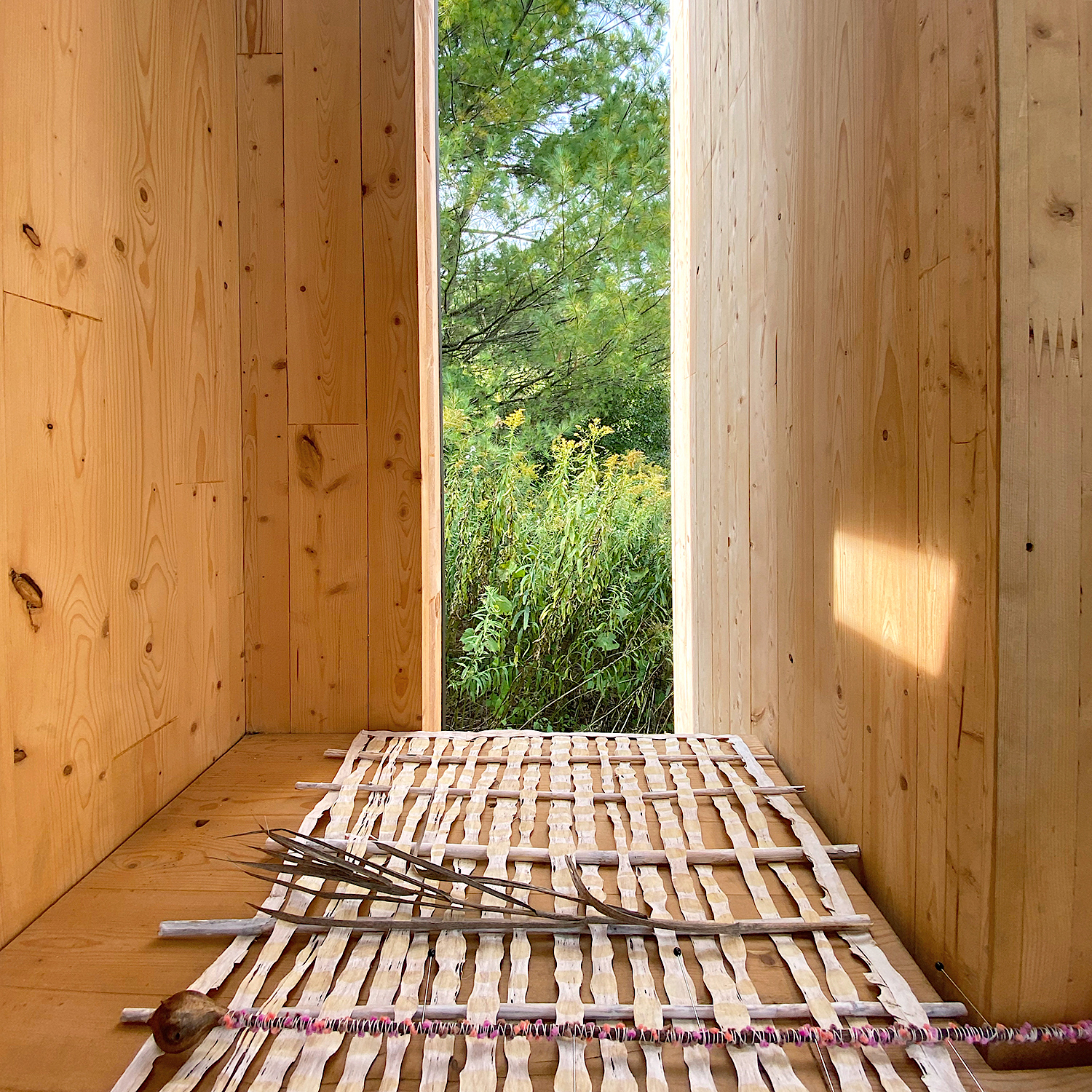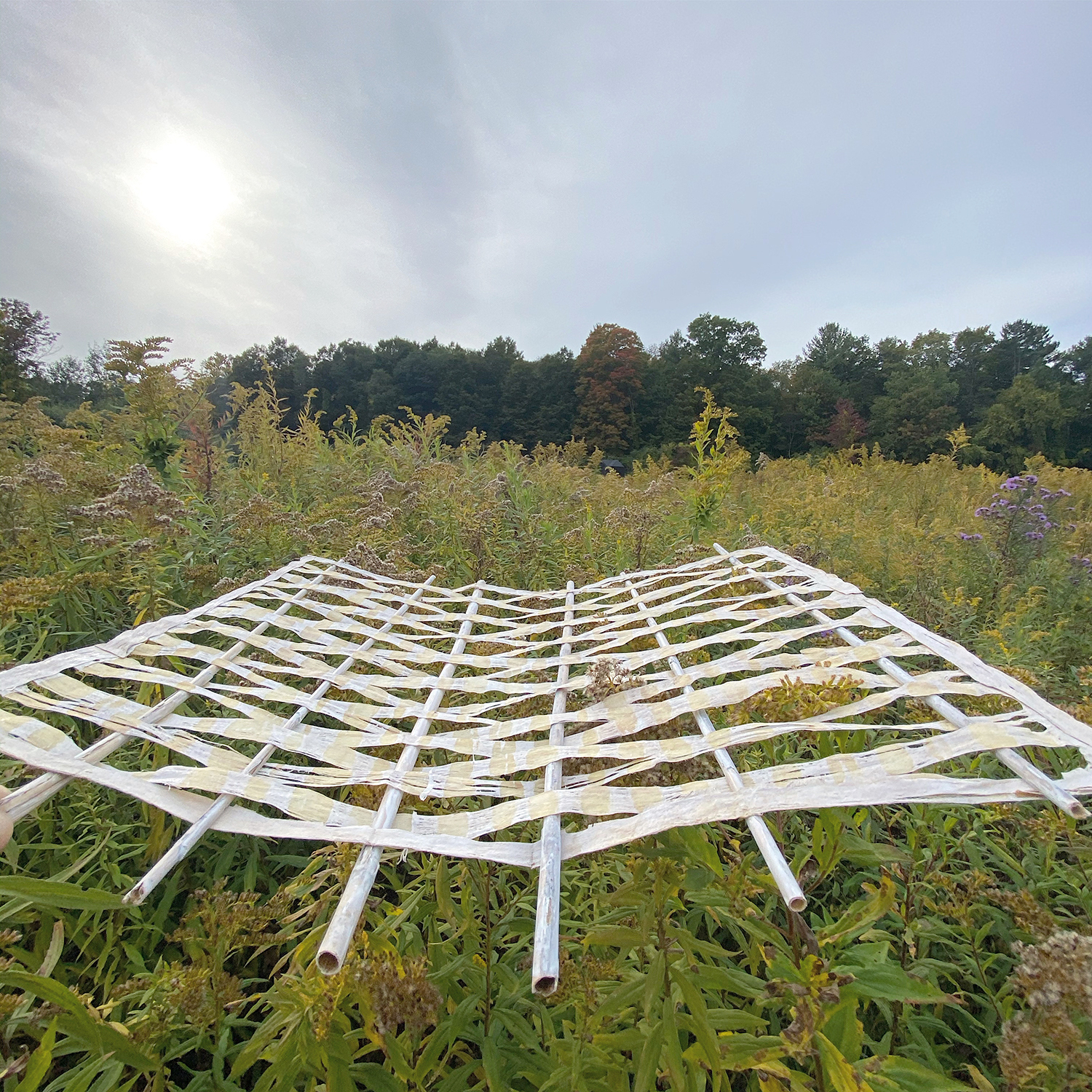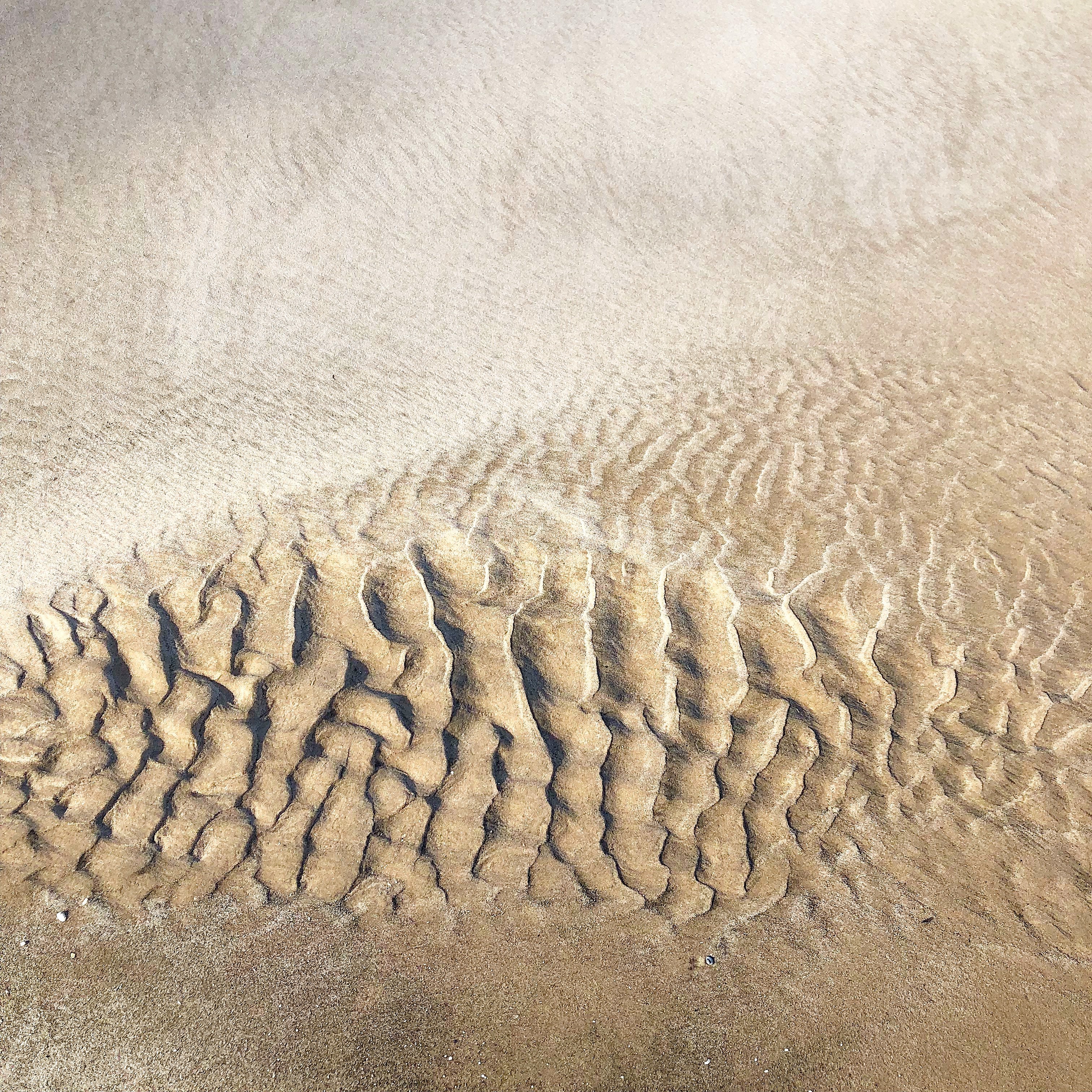 What is the vision behind your art?


AD I honestly feel that art/design studios put too much emphasis on continuously designing, making, and producing. I have come to allow for space and reflection in my practice where undoing, options for not making but preserving, and a focus on keen observation takes precedence. I love to make beautiful or provocative objects, but I also now carefully consider what needs to be made and what the lasting impact will be. I also consider the objects and texts that I have accumulated in my studio to be an evolving archive of materials to be installed and shared in a variety of ways. On some level my artistic vision is a social practice of sorts, as I emphasize the process of assembling materials more than the finished product or object.



What difficulties present themselves to you as an artist?


AD The waste that is typically generated in the art realm, specifically the consumption of materials, frequent exhibition shipping, travel, and expectations created while in art school can be quite problematic. I have concerns about the more formal aspects of art making and subsequently prefer to frame what I do as visual archiving and materials preservation.



What places have you derived the most inspiration from?


AD The open fields where I grew up on a small family farm, the deserts of the American Southwest, the Rhodope Mountains of Bulgaria, and the lichen-coated tide pools of coastal communities globally. These are places where I have deep memories and often return to as touchstones for creating and storytelling.

"I live between NYC, a rural lakeside studio in Connecticut, Sofia, Bulgaria, and a farm in Italy. All of these locales are places where I have connections to the land and the surrounding communities. I grew up on a farm in New York State's Hudson Valley, which was a significant influence in my becoming an artist and preservationist. My studio practice highlights ideas related to archived narratives, environmental observation, and materials preservation. As a maker and photographer, I document the visual intersections of site-specific,
landscape phenomena
and
art lab/design
methodologies. I also write about these topics. I have always divided the timeline of my studio work into chapters and themes. Even though I still use my hands to craft forms and objects, I tend to categorize my projects into movement based initiatives, i.e. drifting, floating, walking, as well as documenting and thoughtfully observing. These thematic libraries are synthesized into my studio archives and serve as prompts to create points of connection, particularly in relation to environmental action and thinking.
My work prioritizes slowing down at a time when examination of the natural world and an overall restructuring of attitudes and methods seems essential. I try to be resourceful by utilizing materials that are sourced from my immediate environs, and I typically repurpose found materials as well. My earlier works consisted of collages, layered drawings, and sculptural fiber forms, but now I focus on how these materials dovetail with acts of observation, site mapping, and the documentation of environmental fragility and resilience. I love being outdoors or on the road surveying and traversing a site-specific zone, interfacing with and documenting the atmosphere and the
terrain underfoot
. These moments of immersion reveal details that often provide clues for the evolution of a project and the materials that feel essential. This is a collaborative process with the land and one that presents unexpected narratives."
ABIGAIL DOAN / INSTAGRAM / TWITTER / WEBSITE.
IMAGES COPYRIGHT © ALL RIGHTS RESERVED.