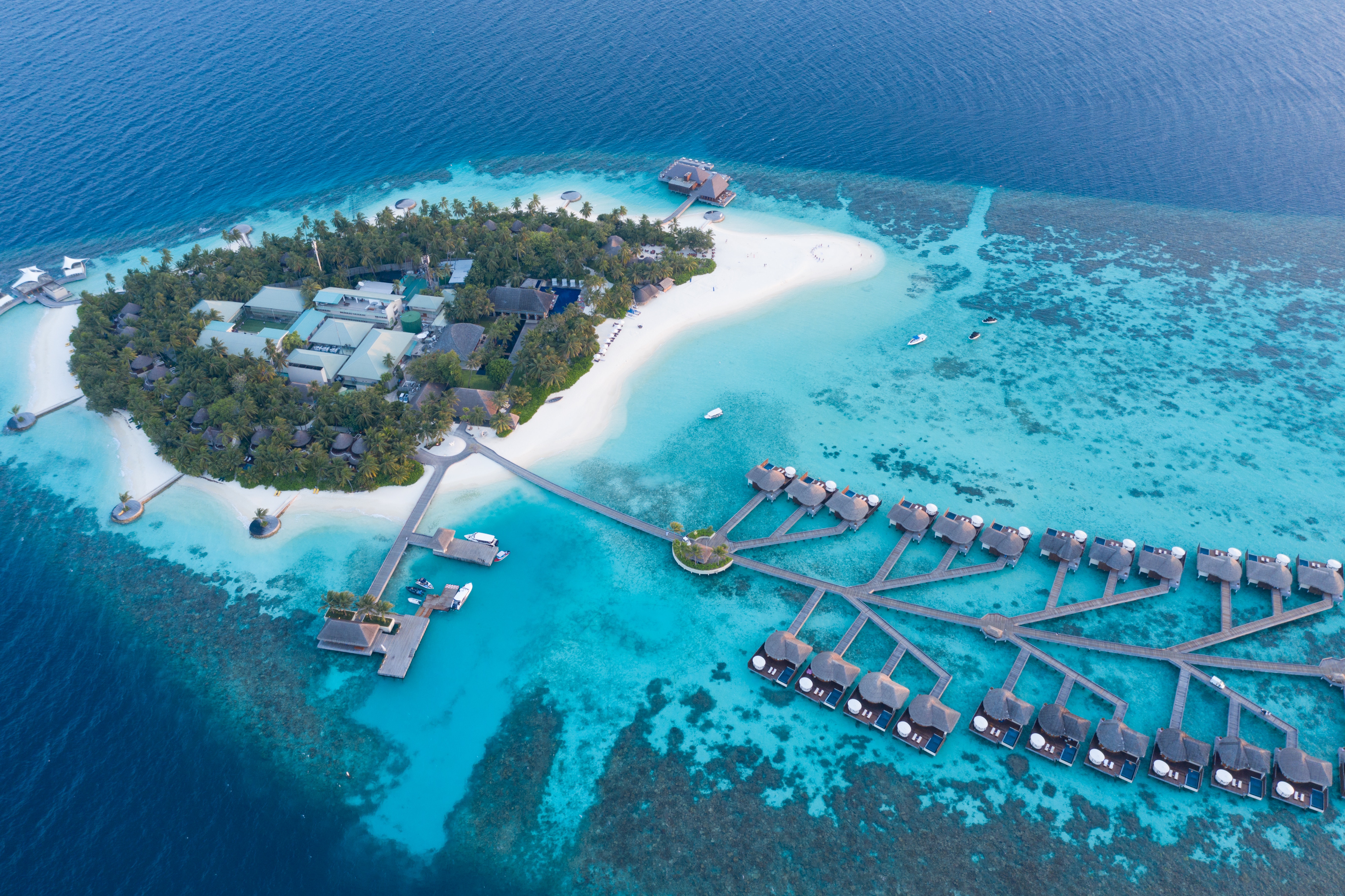 Can Sustainability Save Small Island Developing States?
Small Island Developing States (SIDS) are commonly considered some of the most beautiful places on earth. But behind the crystal blue waters, breezy palm trees, and white sand beaches, island communities face many challenges to improving their home islands' environmental, economic and social sustainability. SIDS' tourism dependence, geographical location, access to resources, and unique landscapes pose a variety of challenges.
The Caribbean, Pacific, and Atlantic are home to many popular Small Island Developing States (SIDS). According to
UNWTO
, SIDS are characterized by their small size, remote location, rich biodiversity, and tourism attractiveness. The Bahamas, Barbados, and Vanuatu are, for instance, some of the most-tourism dependent regions on earth. It's this tourism dependence, however, that causes so many of these nations' problems. In the following sections, we will break down SIDS' biggest economic, social and environmental challenges, followed by some ways that these island states can use sustainability to overcome some of their obstacles.
Economic Challenges: Access to resources and tourism dependency

Due to their limited access to resources, SIDS often deal with a reliance on other countries, a reliance which limits their economic and social growth. Whether in the form of "human capital" (a skilled labor force), food reliance (importing non-native food), or the flows of foreign currency (reliance on investment and remittances), SIDS are, in practice, dependent on surrounding countries with more resources available to them.
Access to resources is especially challenging for the hospitality sector due to food sourcing. Many ingredients need to be imported and local resources are scarce. This makes food prices higher and island residents must deal with high import taxes. The lack of access to fresh produce also makes it more challenging for local residents to maintain a healthy diet. The dependency on imported foods, therefore, makes SIDS less resilient. If a disaster were to strike, in the form of a hurricane or storm, their supply chain would cease and the locals would be in danger of food insecurity.
SIDS' remoteness also results in a relatively high environmental cost. Transportation to and from these islands is often only possible via air travel, boating, cruising, and yachting, all of which are not particularly renowned for their sustainability. High numbers of tourist arrivals results in a disproportionately high level of greenhouse gas emissions. The dependency on (mass) tourism puts residents of SIDS in a difficult position, having to choose between their short-term financial needs versus the island's long-term socio-environmental wellbeing.
Lastly, SIDS have a very homogeneous profit model. The tourism sector is the main driver of SIDS' economic growth. Tourism is key for employment prospects and can account for more than 20% of their GDP (
UNWTO, 2021
). This lessens resilience further. Any changes in the relationships with the countries that SIDS depend on poses a risk of losing or decreasing SIDS's access to foreign capital, food, and other resources.
COVID-19: Resilience of SIDS put to the test

The COVID-19 pandemic hit SIDS hard. According to
UNCTAD
, SIDS experienced a drop of 70% in travel receipts in 2020. As in most countries, women and low-income populations were especially impacted. Women make up over half of the tourism workforce and a high percentage of SIDS employees operate in the informal sector as vendors, artisans, and guides. Many of these people lost their jobs or primary sources of income due to the lack of tourism. In some island states, this economic crisis resulted in a 9% loss in GDP . Even in late 2021, it's not over yet. Most islands are still working to bring back stability in their supply chains and infrastructural needs.
The impact on the economy was especially noticeable in The Bahamas, where the combination of hurricane Dorian and the COVID-19 pandemic caused a drop of 68% in total visitor arrivals. With tourism accounting for more than 80% of exports in The Bahamas, the consequences of the decline in arrivals had a huge impact on the local economy. This resulted in a deficit of 11.9% of GDP in the first half of 2020 according to a
report
by ECLAC.
Environmental Challenges: Climate change impacts & exploitation of natural resources

Small Island Developing States are, like many other islands, also facing increasingly concerning environmental issues. Despite being responsible for less than 1% of all
Global Greenhouse Emissions
, these islands are particularly vulnerable to climate change impacts, such as sea-level rise, beach erosion, coral bleaching, and other biodiversity loss. Resources, such as water, energy, land, and biodiversity, are already scarce on SIDS. The degradation of the natural spaces threatens the tourism industry itself, harming the main source of income in SIDS and putting the livelihoods of many island residents at risk.
Social Challenges: The brain drain phenomenon & foreign hiring

Let's think of island challenges in terms of a butterfly effect, meaning that if one aspect of an island is affected, others, even if otherwise unrelated, will be as well. Take the "brain drain" phenomenon, a common and unfortunate occurrence on islands and throughout the developing world. The concept of "brain drain" is understood as a phenomenon where young people leave their hometown or place of residence in order to study or work professionally as "highly skilled migrants''. Many find work opportunities abroad without finishing school forcing them to take positions as "lowly-skilled migrants". In many cases, those who leave choose to remain abroad. This severely impacts the demographics and economic structures on the islands.
The absence of young, innovative, and educated minds contributes to a deficit in human capital and feeds into the cycle of foreign hiring. Instead of hiring local talents, many businesses choose to hire foreign experts or ex-pats under the (false) assumption that their qualifications obtained abroad and work ethic are superior. This strengthens existing social inequalities by discouraging local experts, who, based on the lack of opportunities, leave the islands.
This development is unfortunate as SIDS's local knowledge, heritage and traditions could be areas of high potential if developed in a way that provides lucrative livelihoods, educational achievements, increased self-reliance, and overall sustainable development.
Now that we've covered some of the biggest challenges facing the world's island states, let's dive into some solutions.
Solution: Promoting resilience and diversifying the economy

Resilience and self-reliance will improve SIDS response to the next crisis be it a pandemic or hurricane. In the aftermath of COVID-19, the opportunity has presented itself to focus on building diversified and independent economies. In order to decrease the reliance on external parties and promote resilience, look within the island communities for answers. By focusing on all the resources and human capital that are already on the island, communities can be empowered to activate themselves and solve issues with local solutions.
Lobbying for and subsidizing local food production and supply chain is a good way to lessen foreign dependency. Not only could this increase the domestic consumption of locally grown produce, it could also allow the islands to begin exporting their harvest. This would diversify their economy and increase the income of foreign capital. Community gardens can also help by increasing local food sources and community employment and education. The tourism sector can support these types of initiatives directly and indirectly, via sourcing and promotion.
Solution: Protecting the environment through sustainable tourism & the blue economy
Tourism can contribute to degradation of the natural environment when not regulated properly, but it can also be a catalyst for change, a job generator, and a driver of development.
The COVID-19 pandemic has shown destinations across the globe the importance of the tourism industry, on large and small scales. UNWTO has listed "Innovation and Sustainability" as an important point on their list for building back a better tourism industry. This strategy also aligns with changing tourism demands. According to a
study by Booking.com
in 2020, 61% of travelers claim their desire to travel sustainably has increased as a result of the pandemic. Small Island Developing States could futureproof the tourism industry and improve their destination competitiveness by aligning with the increased demand for ecotourism and community-based tourism, investing more in sustainability, and focusing on creating authentic tourism products. With coastal and marine tourism as their main assets and huge competitive advantages, SIDS can use the opportunities to develop the Blue Economy "the ocean economy" to promote the sustainable use of oceans.
Protecting the natural environment on Small Island Developing States can be as simple as reducing plastic usage on the island and promoting responsible ocean tourism. Potential solutions could be encouraging a local retailer to go "plastic-free", organize or join a cleanup, or facilitate local knowledge sharing on best ocean and beach practices.
Businesses can also protect the health of the natural environment of SIDS. Sustainable and local food sourcing options can provide huge benefits to accommodation providers and the community. Avoiding importing goods can cut carbon emissions and incorporate local suppliers and producers. Not only does this support local agriculture and employment, but it also provides guests with fresh, seasonal, and low-carbon foods.
Solution: Capacity building and youth engagement

It is often said that the youth are the future. As many young people on SIDS are currently experiencing a lack of opportunities, an investment in expanding the educational possibilities and engaging youth in island-specific challenges could be part of the answer to overcoming brain drain. In order to reduce the number of young people leaving the island, it is essential to create more local jobs and chances for mobility. Capacity building can create new jobs; ones geared towards local talent. Locals know their island's ecosystems and communities well and are best positioned to share unique and fun aspects of the island. Engaging the younger members of the community can cement a cycle of opportunities and innovation for generations to come.
Concepts like community-based tourism or CBT, look to harness local skills and knowledge to develop a tourism industry that benefits local communities rather than extracting from them. Bridging this gap between local capabilities and opportunities could allow SIDS to be powerhouses for local empowerment and sustainable development.
Takeaway
Due to their reliance on tourism, dependence on external resources, and vulnerability to climate change, SIDS are under pressure to solve a host of pressing and heavily interrelated issues. The COVID-19 pandemic has highlighted the urgency for diversifying the local economies of Small Island Developing States. Further development will need to focus on cultivating human capital within island communities while building resilience to combat the pressures facing islands.

As SIDS are in the process of moving forward and rebuilding their economies after the impacts of COVID-19, community empowerment and local involvement can help them get back on their feet. By strengthening the local supply chains and food production, and focusing on local initiatives, SIDS can take the next step in developing more independent and sustainable economies.

These communities have huge potential for growth, innovation, and resilience through sustainable tourism. Educating on responsible tourism, investing in the blue economy, and empowering local communities, will strengthen these nations and prepare them for their next obstacle.
Sea Going Green
is a sustainable tourism consultancy, led by and specialising in dynamic and informed strategies in carbon reduction and successful sustainability.