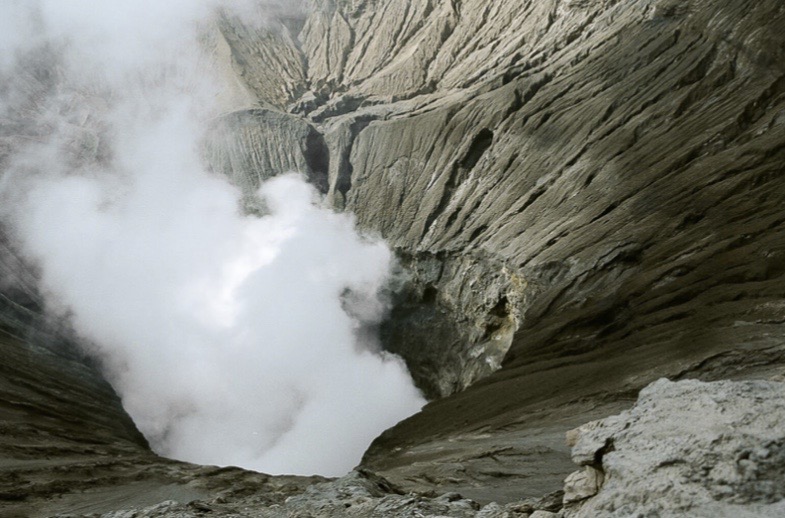 Capturing Connections Between Nature And People: With Krista Gurcka

Krista Gurcka – through her impactful, insightful photography – documents changing landscapes, environmental elements, and the connections between humans and their natural surroundings. Led by her strong beliefs to detail environmental change and nature, her work is meaningful and connects inextricably with those who view it. Currently working on her first solo exhibition which documents change on the island of Crete, her projects are able to document, inform and capture the audience, an artist who we look forward to seeing more from. We spoke to Krista Gurcka about her style, her several works and the significance of what she does.
Why did you choose documentary photography? What drew you to this style in particular?


KG Documentary photography has always been some thing of huge interest to me, having drawn inspiration from artists such as Olafur Eliasson, Edward Burtynsky, Robert Smithson, Christo and Jeanne Claude. They all document environmental change, which has inspired me to continue on this journey, as I want to share my love towards nature and educate my viewers on how to preserve the beauty and home that we live in.



Does any of your work explore and raise questions about specific environmental issues?


KG I believe my work does not necessarily explore environmental issues directly but there are aspects of it that can be seen in some images and projects. On the whole, the idea is not to bombard people with catastrophic images but to allow them to connect with the everyday. They can see the beauty of the locations photographed, allowing them to naturally connect and think about the possibilities that may arise from their interactions.



What power do you think photographers have in depicting environmental issues, and sharing crucial perspectives and information?


KG I think we as photographers have a huge role in being able to share our vision on concerns such as the environment. Photography is a real life representation and documentation of what is happening around us. Documentary images cannot be changed or edited as the whole idea behind them is to photograph the reality, whereas poets, writers and other artists can create work from their imagination to bring an idea across to their viewers.

I feel a huge responsibility regarding this as I have to take care in what I picture and how it is photographed, in order to allow it to speak for itself and not cause offense, rather than creating a story that speaks.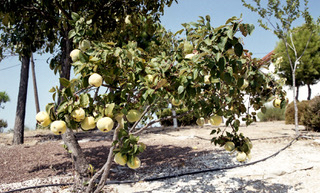 LEFT BEHIND
SERIES.
Have you gained a clearer insight into any specific environmental issues we are seeing in the rapidly changing surroundings?


KG So far from my own projects and the destinations I have visited, I have seen the continual rise in tourism cause issues such as littering, destruction of nature and habitats, pressure on resources, exploitation of animals and increased congestion.

As a traveller myself it is quite ironic that I am partaking in actions that cause some of these issues, but I have learned to restrict many aspects of this and lower the damage from my end, while still having the opportunity to see these amazing destinations. I take great responsibility in documenting what I see, with the hope to educate others and, in the future, work with organisations that help implement change.



Photography usually allows for the artist to gain a first hand view into the change they are documenting, as opposed to the viewer who is seeing the images later. How relevant is this to you?


KG I believe that the experience of the photographer as the moment is captured is very different from the viewers. We, as artists, try our best to capture these, but the emotion and feel in reality is vastly different between the two.

It is, therefore, a huge responsibility to be able to bring that same emotion to others. I do however believe this may not always be achievable, so I like to allow my viewers to explore and wander themselves as the story unravels, where they get a chance to learn and take in the image.



Have you come across any artists, or art, which have been crucial in inspiring your own work?


KG Yes, most definitely. As mentioned previously the five that have greatly influenced me are Olafur Eliasson, Edward Burtynsky, Robert Smithson, Christo and Jeanne Claude. Even though their works are not similar to mine visually, I am particularly interested in the ideas behind the works.

Which places have you found to be the most interesting whilst documenting them?


KG The places that I have resonated with the most are definitely those from my volcanic projects such as Pyroxene and the The Other Side. These have been, size and documentary wise, the most impactful so far.



Where do you find inspiration for your projects?


KG Personally, I like to just go with the flow. I do not plan my trips depending on their locations or based on what is happening there at the time that I can document. I believe it takes away from the excitement of the exploration itself, as I want to be able to go in and take photos from an unknown viewpoint which allows me to explore in the same way a tourist would.



When documenting the environment, the links between people and place are inextricable, and this can be seen through your unique perspective. Especially in a time where the rapidly changing environment and climate are affecting specific groups more severely than others.

Have you noted anything significant when documenting these connections?


KG What I have picked up on from the connections between communities and places is the issue of a lack of resources needed in order to bring a change, or to educate both locals and tourists on how to implement them. I believe if locals could gain access to new information on ways to minimise issues, such as littering by simply installing more bins, it could make a huge difference, but it is the lack of resources that restricts this as the areas are generally so rural.
Your project The Other Side featured in our inaugural online exhibition, and was incredibly moving. The theme of this series is still relevant, maybe more so today, where environments, livelihoods, sustainability and danger to local communities is worsened because of tourism.

How should people rethink this, and better understand the consequences of their movements and actions?


KG I believe change like this may take a while, simply due to the fact that movements such as these aren't introduced into our everyday lives. I hope that in the future we will all be introduced to new ways of living sustainably, as the damage is already causing issues across the globe. The most we can do at the moment is try and reduce our impact, but I believe it's hard to get everyone thinking the same way until the damage is already significant, as seen in our global pandemic happening at the moment.



Your Left Behind series, which featured in our 'Cities' online exhibition focused on the objects left behind in city spaces and surrounding areas. The contradiction captured in these images is especially evident - the litter, left behind objects and trash compared to the unique and beautiful natural environments.
Why was it important for you to capture this specifically, and did you learn anything from this series yourself?

KG For this series in particular I thought about exploring more of the rural areas in cities, looking at the left behind objects because those are the places no one looks twice at to explore or see if it any improvement is needed. By capturing the hidden areas I was able to find evidence of pollution, showing my viewers that these environmental issues are really around us even in the places that we least expect. What I have learnt from this series is that unless something is really seen it will never be talked about, and so it is important to share as much as we can and speak up in order to make a change.

THE OTHER SIDE
Your upcoming solo exhibition which is funded and led by you will be a visual documentary exhibition exploring Crete. What is the focus and intention behind this body of work?

KG
The focus behind the new project on the Greek island Crete is to explore how tourism has interacted and adapted with the new restrictions due to the pandemic. The images were documented during my travels, and include photos of people and landscapes, highlighting objects they have left, forms they have created and whole new perspectives created, as well as a few simple photographs of the journey itself.
It is important for me to lead this exhibition because this will be my first ever single show and I take great pride in it, having set myself a task and a goal I would like to achieve has given me motivation and some sort of navigation while being in lockdown and coping with the pandemic.
Are you currently working on any other projects?

KG
Currently I am only focusing on the new exhibition project about Crete as I would like to give all of my attention to one objective at a time, this helps me keep focused and get the most of my abilities and the project outcome. In the future I would love to collaborate with a brand or a business that could help me make my ideas come alive, in terms of taking action in the creation of new ways to overcome tourism-caused issues.
Krista Gurcka is a documentary photographer based in London. Her work details the continually changing landscapes and the crucial interactions between humans and natural environments.
KRISTA GURCKA / INSTAGRAM / WEBSITE.
IMAGES COPYRIGHT © ALL RIGHTS RESERVED.