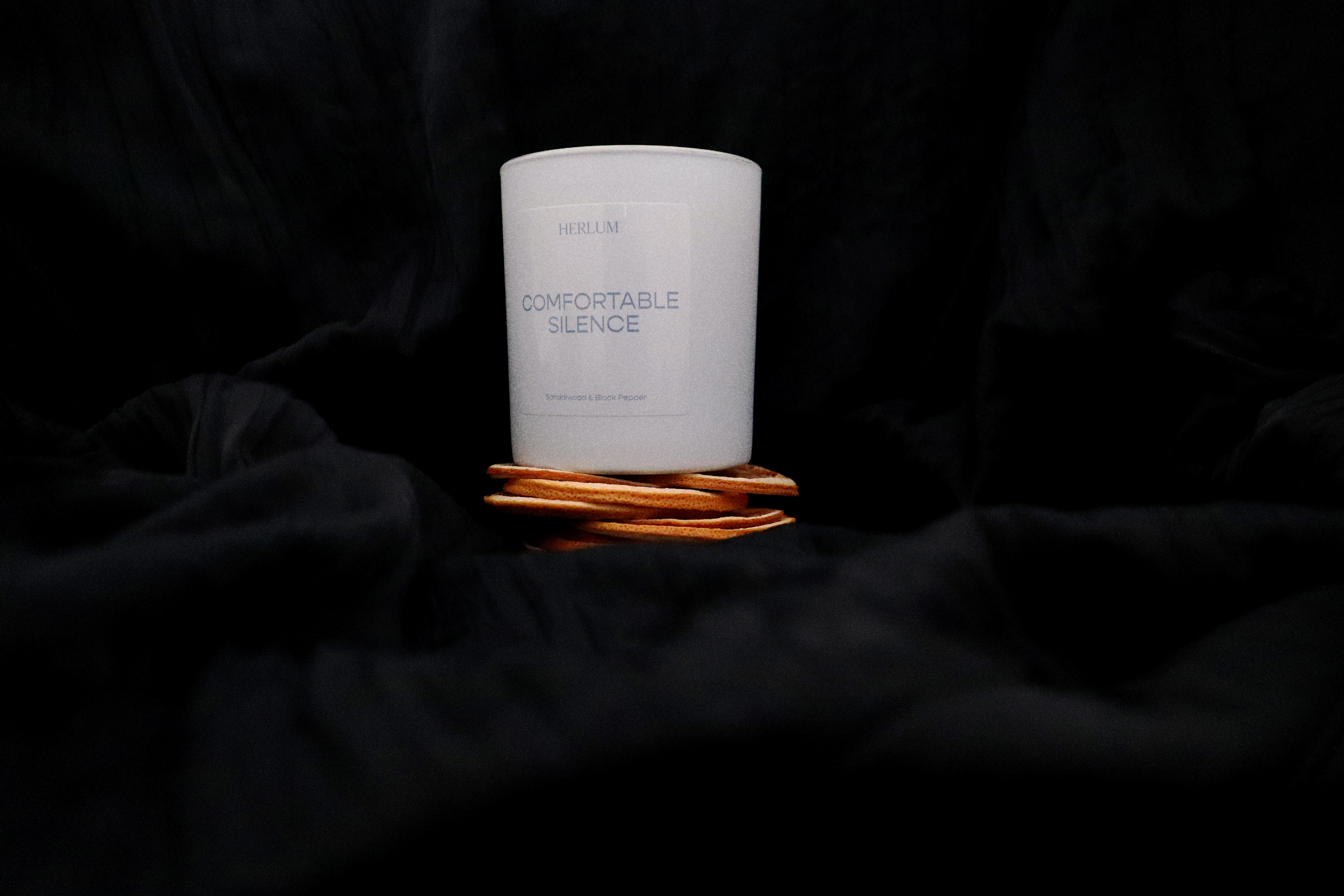 Herlum: Reawakening The Senses And Reimagining Beauty
Pura Vida. A profound way of life which centres around the small things, the sounds of tropical forests, the smell of Murumuru butter, the warmth of an evening.
Herlum
embodies Pura Vida throughout - in its simplicity, its design, its aura, and its meaning.
Herlum sits between Brazilian ingredients and British simplicity. Herlum's founder,
Isadora Belfort
, notes that the collection encompasses safe and sustainable solutions, complemented by beautiful, fluid scents. It is more than a collection - it is a ritual, a sublime moment of self-care, a connection to nature.
For founder Isadora Belfort, Herlum is a piece of home away from home. She is now based in the UK but the stunning scents, ingredients and connections to Rio de Janeiro - her hometown - exude from the brand. Her vivid Brazilian upbringing has been remembered and reimagined across Herlum. Like so many who have been brought up surrounded by elements of nature, a deeper understanding and serenity is found. An appreciation, an overwhelming gratitude and inextricable memories with nature are forged. Plucking from jaboticaba trees as a child in her family garden and basking in the warmth of her Brazilian home, Isadora would find this blissful connection once again as years later
Herlum
would emerge. In working directly with individuals and ingredients from Brazil, a bridge is built connecting Isadora to her home.
The energy, wellbeing and openness of Rio de Janeiro is exhibited and visualised across Herlum. For Isadora, these positive and personal elements were crucial for shaping the brand and determining what it embodied. The ingredients which find themselves within these products are all derived from Brazil - pure and luscious - incorporated in order to share Isadora's love for them.

Complementing these Brazilian roots is the clear focus on sustainability and circularity. This is what drew us closer towards Herlum. For Isadora, seeing locals collecting plastic waste to sell to plastic banks and being immersed in her Latin American tropical surroundings as a child, contributed to this. She mentions something especially intriguing to us - falling in love with nature is the only way we can deeply understand, protect and care for the natural world. That resonated with us, and was something we picked up on instantaneously from Herlum. The attention and care placed on the natural environment - on it's elements and places - is what Herlum proudly connects to. Aside from this, works by Brazilian artist Vik Muniz and Chilean artist Jorge Selarón inspire Isadora. Muniz creates art with non-traditional materials - waste found in favelas, dumpsters and landfills. Selarón reimagines art, involving the use of discarded ceramics, mirrors and broken tiles for the Selarón steps, a mosaic staircase and renowned landmark in Rio de Janeiro. Her Brazilian roots and her vivid locale have paved the way for her.

Designing and building Herlum was an intensive process. For Isadora, it meant ensuring the impacts on people and places were positive. From visiting suppliers to ensure there are fair and safe working conditions to the integration of recycled bottles, sustainability is more than a statement. We were interested in learning more about these elements, and the transparency exhibited by Herlum is profound. The sustainably sourced materials used for the recycled bottles come from Central and South America, the Caribbean, the South Pacific, the Middle East and North Africa. The suppliers work with those from poverty-stricken communities, paying out over $100,000 per day to collectors. The substantial positive impacts of this decision alone are threefold - prevention of plastic pollution reaching oceans, repurposing of existing materials and waste, and encouragement of micro-entrepreneurship. Herlum stands proudly by this, making decisions and taking actions which are more than just superficial statements.
The recyclable pump was actually the first aspect of the packaging chosen for Herlum - and simultaneously one of the most important. Until this point, all standard pumps used had no end-of-life prospects, being sent to landfill or incineration after use. Sustainably sourced Murumuru butter is extracted from the seeds of the Astrocaryum Murumuru, a palm found deep in the Amazon rainforest. The velvety ingredient has powerful moisturising properties, and simultaneously "serves as a source of income for the local communities". Upcycled flowers find their place within Herlum too. The Hand Wash and Hand Lotion adopt a fragrance from the perfume-making process using repurposed floral waste. Mild enzymatic processing with salt and water allows for a more sustainable way to draw out new raw materials that can be used. The final blend is an exquisite fusion of woody, spicy and floral notes.

The damaging, widespread effects of oil palm deforestation and destruction - from which palm oil is derived - are growing. These effects are not just environmental, but harm local communities and livelihoods on an extensive scale. The decision to create palm oil-free products was simple for Isadora, an ingredient which is usually a key component in beauty products. However, behind this choice was a difficult process. The low cost of palm oil derived ingredients and the slow progress by formulators and suppliers in creating viable alternatives contributed to that hardship. Herlum's product philosophy centres around eschewing unnecessary product features. Although resulting in a higher cost, the steadfast decision to protect the quality and sustainability of ingredients means that the formulas are both "pleasing and effective".

The choice was clear for Isadora. Sustainability and circularity would be placed at the forefront of Herlum. This would be a decision that would impact the brand en masse, "At Herlum, sustainability means existing in the present without compromising our future and we follow the principles of the circular economy: all of the materials and components in our products are designed to be reinvented again and again." A look over Herlum's website will provide an insight into these smaller design steps and choices, a distinct step towards transparency. Values that guided the production process, extensive research and clear insight is shared by Herlum. For Isadora, this transparency builds trust, it allows for consumers to make a choice that is informed and easy.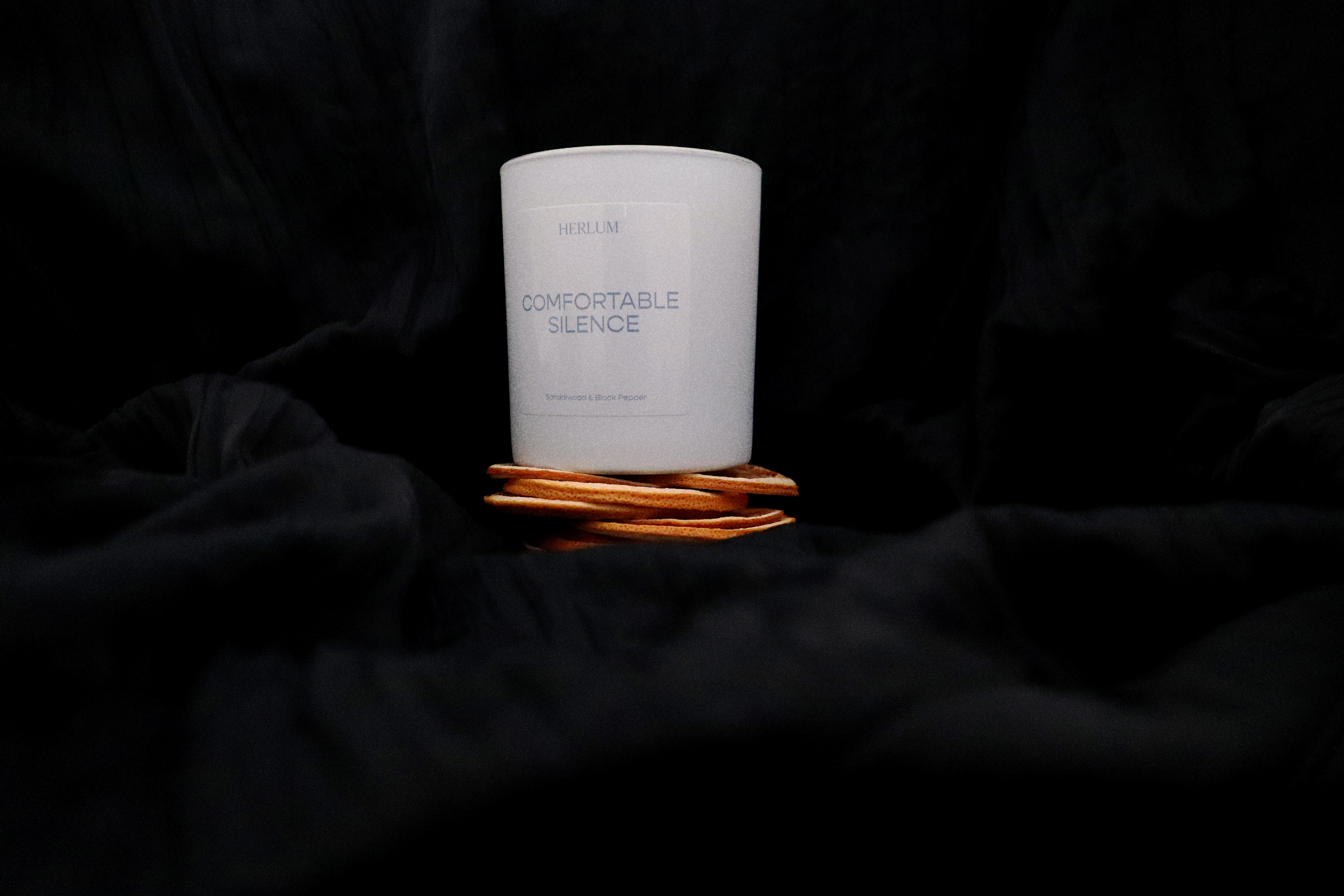 Herlum's perspective on clean beauty drew us further in still. As noted profoundly by Isadora, it means "safe products which use ingredients and packaging that don't cause harm to people, animals or the environment". As a term not currently defined by an international regulating body, she tells us that this definition was especially important to clarify for consumers.

Herlum exudes this fresh, minimal vibe. It's the kind of brand that stands out amid hundreds of others, who are slow in areas of sustainability, good ethics and circularity. The sandalwood and grapefruit scent of the complementing Hand Wash and Hand Lotion pair beautifully together, making up the most important sensorial elements in a product for Isadora. The candles - Comfortable Silence and Pura Vida - are just that, overflowing with a calm and peaceful fragrance that engulfs the senses. The line is high quality and luxurious - the awakening, restorative scent was designed to reflect on the beauty and simplicity of nature. The hand products complement and flourish alongside each other, a step that naturally slows down and allows for the ritual to take place. The soft aroma emerging from the candles settles gently in the air afterwards. Together, they are a soft, tropical pairing that nurtures the aura of the surroundings. Alone they are powerful and exotic. These products are a collaboration of memories, emotions, senses and nature.
Everything down to the name Herlum has an air of effortlessness and simplicity. For Isadora, feeling distanced from the beauty industry's half-hearted attempts towards sustainability, circularity and ethics after a decade working within, she tells us that this is what the beauty world urgently needs. Herlum is more than beauty. It embodies true wellbeing, "not just being kind to ourselves, but also to others, to our homes and our planet". In focusing on simplicity, sustainability, clean ingredients and conscious choices, Isadora believes we can achieve that.

From tangy tamarind fruit trees and memories of Brazilian nature to unique blends of warmth, beauty and home in a bottle and carried in a scent. Herlum is conscious, it is refreshing, it is elegant.
HAND WASH / Sandalwood and Grapefruit
HAND LOTION / Sandalwood and Grapefruit
NOTES
With: Brazilian Murumuru butter, Coconut
Scent: Grapefruit, Patchouli, Sandalwood
Fully recyclable, vegan, biodegradable formula
PURA VIDA / C
andle
NOTES
Scent: Geranium, Pink peppercorn
Natural, vegan, plant-based wax
Recycled glass
COMFORTABLE SILENCE / Candle

NOTES
Scent: Sandalwood, Black pepper
Natural, vegan, plant-based wax
Recycled glass
Herlum, founded by Isadora Belfort, is available exclusively at
Liberty London
. Shop through
Liberty London
or
Herlum
.

HERLUM LONDON / INSTAGRAM / WEBSITE.
IMAGES COPYRIGHT © ALL RIGHTS RESERVED.