Verbuchstabieren Trilogy Verbuchstabieren Trilogy
Languages
Esperanto, German, Chinese, English
Verbuchstabieren Trilogy is a film series about words, languages and intercultural issues.
Verbuchstabieren is a concept built by the artist that examines linguistics, cultural power in intercultural communication and the passivity of non-dominant cultures. It looks at how an Asian female loses continuity of cultural identity in the process of East-West cultural exchange, first at the linguistic and textual level, and then at the cultural and philosophical level. The three films reflect on lingering cultural hegemonies of globalisation and geopolitical injustices.
The artist uses 3D technology to construct a virtual world. "Mondo", the Esperanto for world, a utopia inhabited by "citizens of the world". To enter, one must accept Mondo's demands, sacrificing all linguistic and literal cultural DNA.
I
ONE WORLD, ONE DREAM
(2018)
II
Verbuchstabieren
(2019)
III
Unknown Connection Line
(2020)
ONE WORLD, ONE DREAM (2018)
VERBUCHSTABIEREN (2019)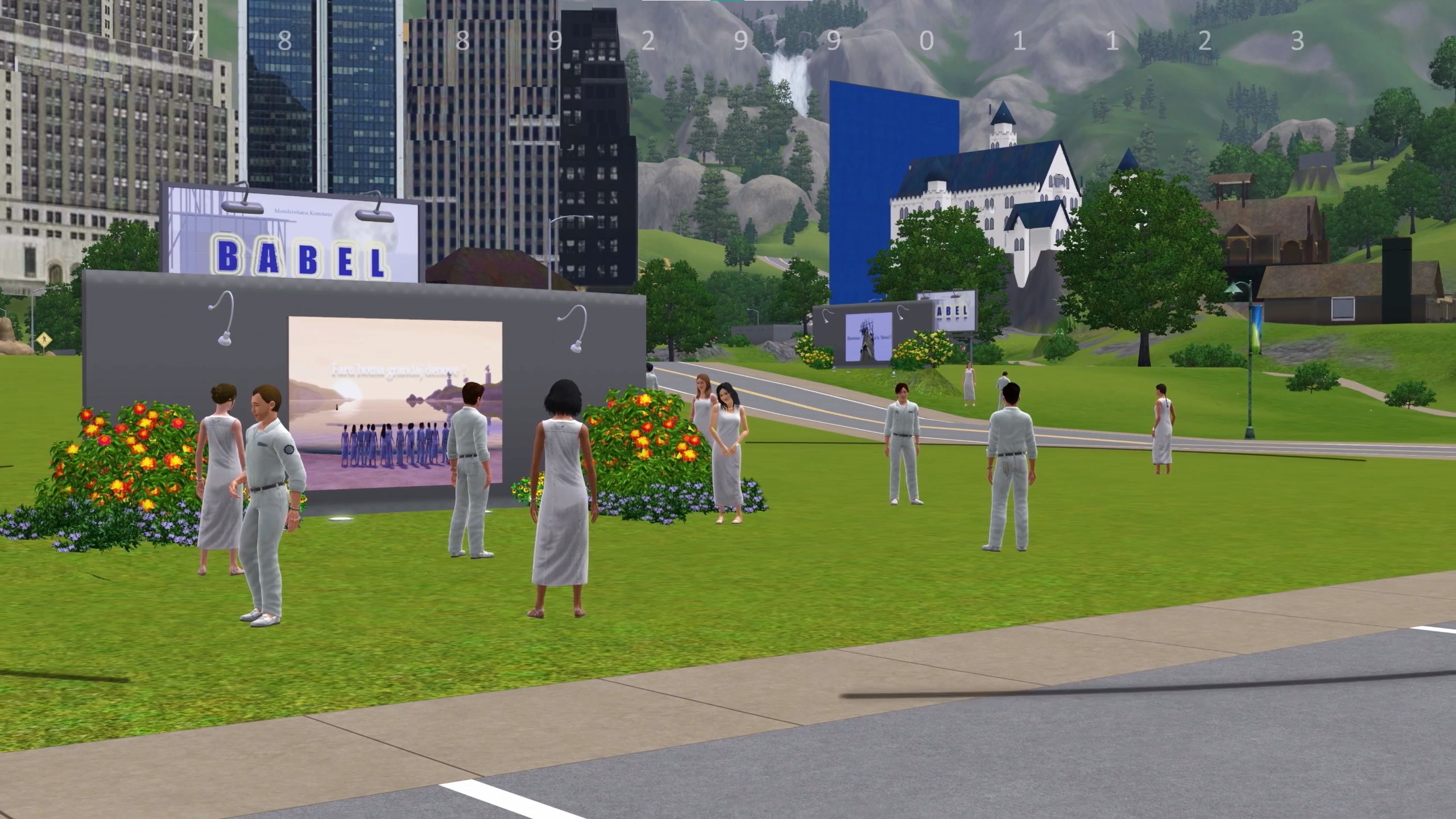 UNKNOWN CONNECTION LINE (2020)