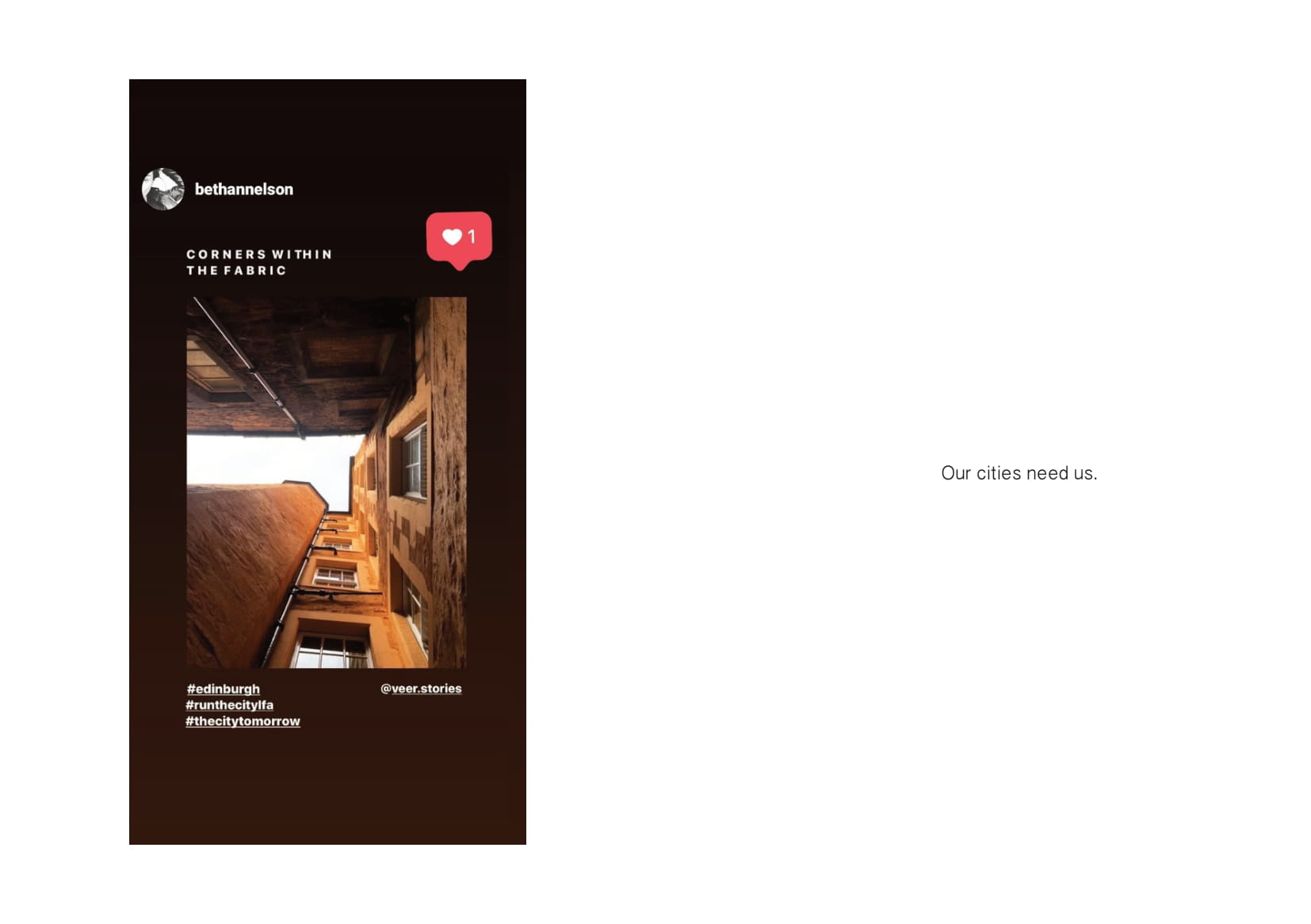 Run The City by VEER. Interactively engaging individuals with their urban surroundings, exploring architecture, infrastructure, design and space in a new light.



It truly was the best of times and the worst of times…..
although the latter was probably true for most.

A pause in time, 2020 provided an opportunity for us all to address our own personal neighbourhood blues. The mundane commute to our local supermarkets, the routine excursion for fitness and health and the eternal sunbathing were all marred by timely jurisdictions and pessimism. Try as hard as we might, the everyday became repetitive and uninspiring as our social engagements were pulled from under our feet.

Yet as the world surrendered to chaos, one thing remained constant. Our built environment. Through it all our concrete giants never faltered. Versed in history, innovation and optimism, a spectacle of art and beauty lay in wait. From tower blocks to bridges, benches to balustrades, every architectural feature remained poised and ready to capture the intrigue of the passer by.

The summer of 2020 was an invitation for us all. A friendly reminder to look at our surroundings more intensely and escape the neighbourhood blues by observing the nuances of our local area in a new age.



We at VEER were challenged by the growing apathy towards neighbourhood blues and began our journey to suppress it. Passionate about making cities more available to the public and maximising existing infrastructure, our clear goal was to create something that would engage people to explore their local area and maintain social interactions.

The summer of 2020 marked the launch of our event Run the City. In partnership with the London Festival of Architecture, the event addressed the prejudice behind public access to the city. Conscious of the fact that we can not always have access to green spaces, the event challenged individuals to explore their built environment instead. Captured through social media and promoted through games, Run the City extended the invitation to make our local surroundings engaging once again. We believe that everyone should and can explore the city they live in.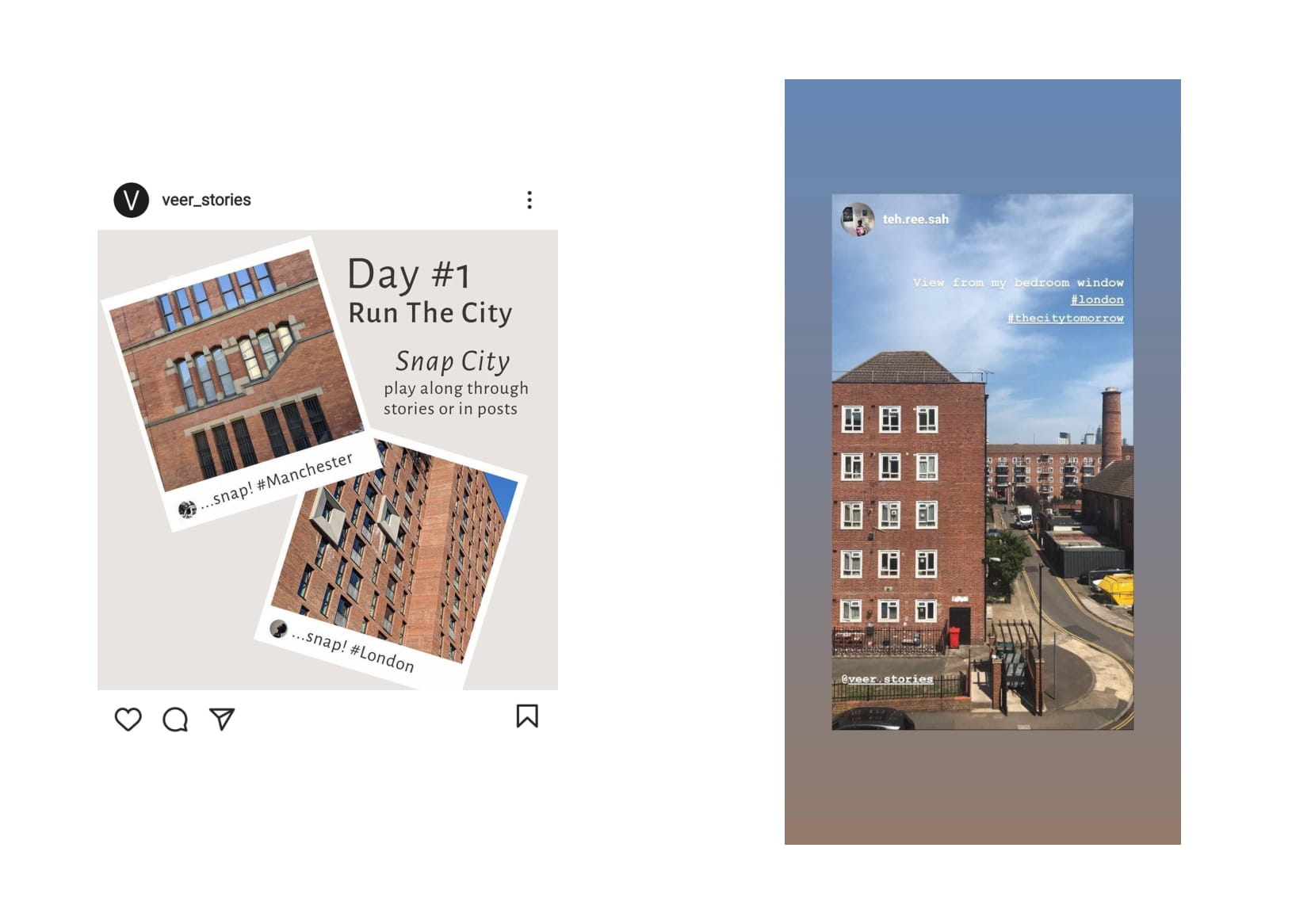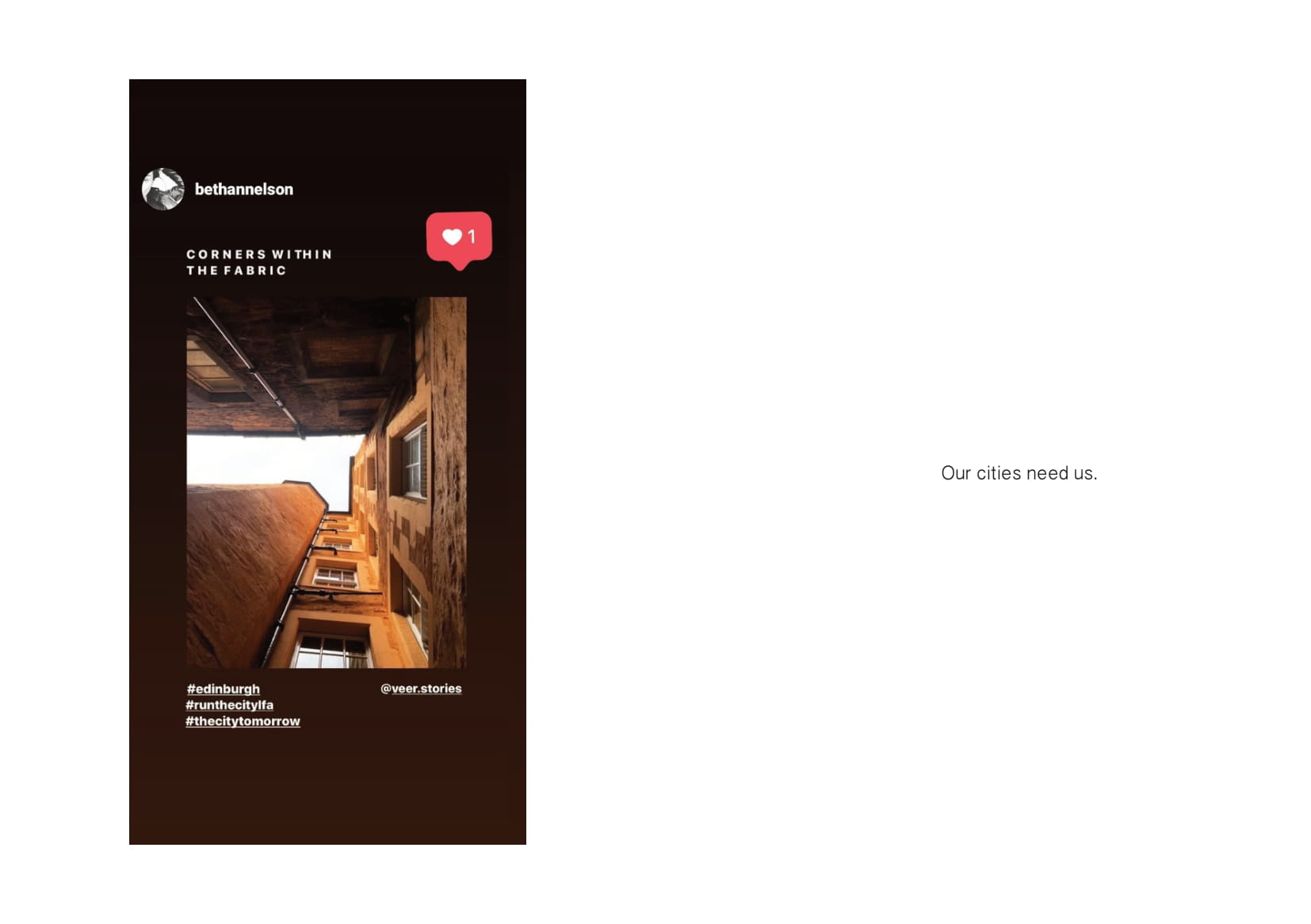 DAY 1
DAY 2
DAY 3
VEER. A social enterprise dedicated to making our cities more rewarding. By collaborating with local people and their neighbourhood buildings, we find ways to maximise existing infrastructure and make cities more available to the public. By Esther & Zena. All content and all rights reserved by VEER. To republish or reproduce any of this work contact VEER. To get involved or collaborate on Occupy The Space Between: High Street Theatre contact VEER.
VEER / INSTAGRAM / TWITTER.
IMAGES COPYRIGHT © ALL RIGHTS RESERVED.