There Are No Ruins In Havana

Havana is a patient city. Citizens and tourists alike can be found waiting for a number of things: churros, entrance to the Chocolate Museum, a taxi going the right direction, a Wifi card, a less-stuffed bus than the last one. The divide is stark, a chasm between needs and wants wanes as you zoom out from coastal Old Havana. While the structures are by no means perfect in the historical center, they are less dilapidated (and more patient) than those in neighborhoods without AirBnBs or sparkling convertibles.
When I returned to my university from a semester living and studying in Havana, particularly the Marianao municipality, I was eager to incorporate what I learned and experienced into my research. American academics had always been able to visit Cuba along with citizens of other countries, and travel writing about the country exploded after American airlines offered flights to Cuba in 2014. Thus, there was a mass of information for me to contemplate and compare.
"How can such a creative and sensual city be a ruin?"
I wondered as I pored over books and articles that suggested that Havana was a great city in spite of its unsightly worn buildings. Aesthetics, it seemed, were what draw intellectuals and cruise ship passengers alike. Whether seeking to ride in a vintage Chevrolet or photograph the contradictions of a happily colored building fading into bleakness, the visual reigned over the discourse. In this laser-focus on the way the city looks, I was left wondering where humanity factored in.
When the Cuban Revolution ousted the capitalist government in 1959, the country's priorities historically shifted from profit to people. Housing, education, and medical care for all would be rolled out feverishly. Campaigns for the eradication of hunger and illiteracy proliferated in cities but were concentrated in rural areas where access to education and modern necessities like electricity were rare. Throughout the 1960s, the Cuban landscape was being rewritten not only by the imposing Soviet-inspired housing blocks that were erected but also by the social turn toward the most dispossessed and marginalized. While Havana glimmered with modern cultural gems like the Karl Marx Theater and Revolution Plaza, there was not a push to urbanize the nation. City and country were to coexist and cooperate.
UNESCO named Old Havana a World Heritage Site in 1982, less than a decade before the Soviet Union collapsed and sent Cuba's economy into a violent downward spiral that was worsened by the U.S.'s ever-tightening blockade. The establishment of Old Havana as a World Heritage Site fueled efforts to repair and restore the city to showcase its architectural beauty, a fascinating combination of colonial constructions and revolutionary upshoots. Under the guidance of renowned historian Eusebio Leal, a native of the neighborhood, Habana Vieja was saved from the natural degradation that sweeps away history as slowly as it was made.
The restoration process has not been perfect, nor has it been entirely equitable. However, it has notably employed participatory planning, inviting
citizens
to help manage finances and take leadership in the management of the restoration process. As of 2016, the Office of the City Historian has been focused on restoring newer buildings, which are more architecturally and materially complicated than those from the colonial era. As a nation under tremendous economic stress due to the U.S. blockade and other pressures, Cuba's investments are concentrated and strategic. Heritage and preservation have always been important to the people; what can't be seen by outsiders is the economic circumstances they are working with.
Crumbling buildings are, indeed, a real hazard. According to the newspaper Juventud Rebelde, as of 2008,
28,000
Havana residents live in buildings that are in danger of collapsing. Cubans are struggling to repair their homes themselves, and have been constructing their own extralegal homes for decades. While the way the city looks may be important to visiting urbanists or self-described "travelers," the issue is far deeper than aesthetics.
However, the lens being used to examine Havana is often devoid of the people who make it the place it is.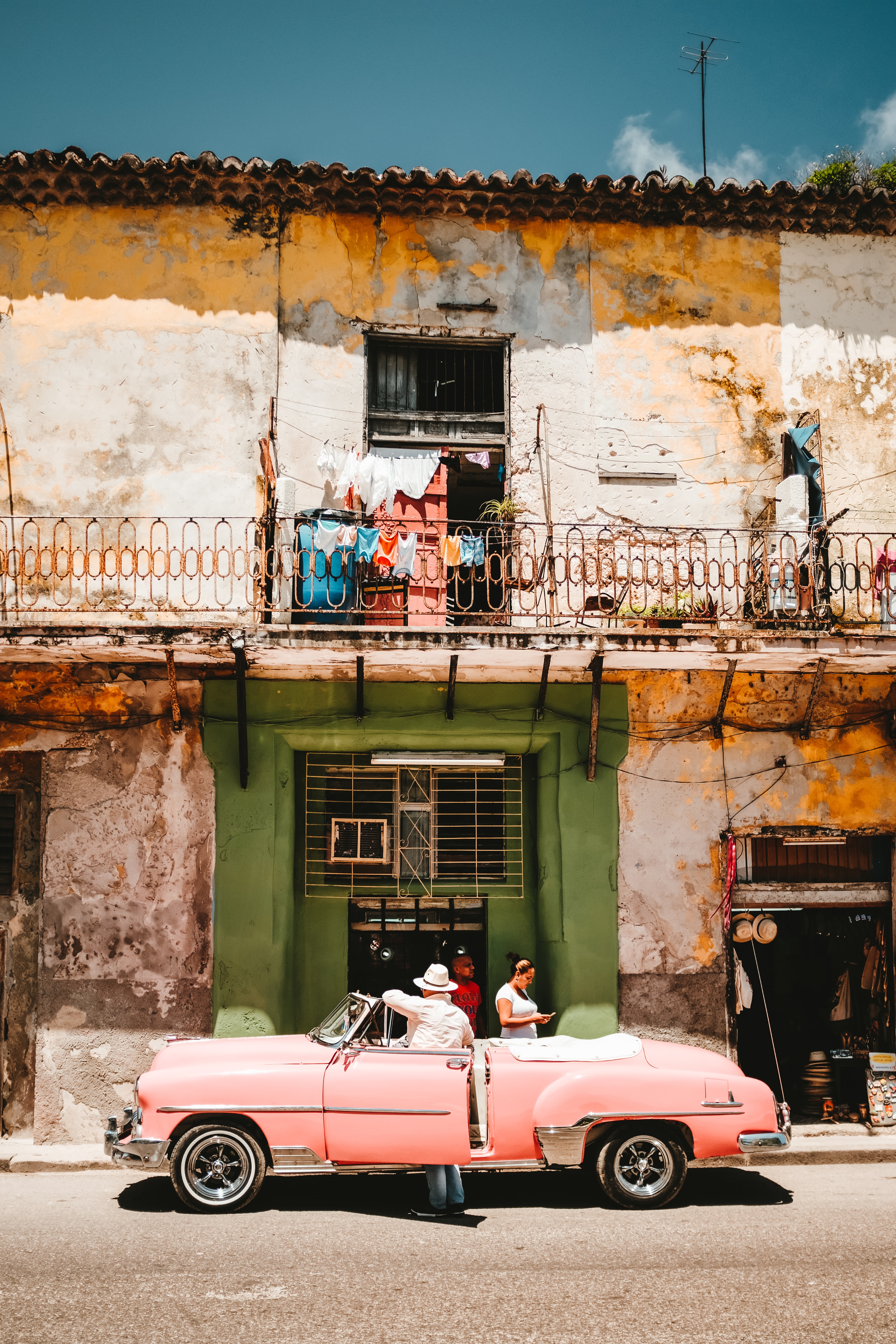 The discourse of Havana as a modern city of ruins shows up in a variety of venues, but it all serves the same conclusion: that the Cuban government is incapable and impotent, and that Havana exists to be consumed by visitors from the Global North. This perspective is summed up in the essay "The Once Great City of Havana" by Michael J. Totten. He writes, "it was a wealthy European city when it was built. Poor nations do not build capitals that look like Havana. They can't. Poor nations build Guatemala City and Cairo." The discomfort of many appears to stem from the perception that Havana once fit a pristine, exotic archetype: a Latin American city where Americans and Europeans could wake up from a night of debauchery to a luxurious view. If one knows anything about Cuba, they are aware of the unparalleled human capital that exists there in the form of doctors, teachers, and inventive citizens. The crumbling buildings are more of a mirror than an epitaph.

When Havana was gleaming and kempt in the early 20th century, millions of Cubans were living without enough food, education, or medical care. The majority of citizens, especially Afro-Cubans, were systematically excluded from the prosperity of the few who inhabited the picturesque homes that were later subdivided or reappropriated for public use. Whether clamoring for authenticity or circulating ruin porn, these messages unconsciously signal that the lives and wellbeing of Cuban citizens is secondary to the aesthetics of their capital city.

Beyond the cracks and leaning walls that provoke so much angst, the real ruination taking place in Havana is that of colonialist expectations. Havana has survived a persistent economic blockade, hurricanes intensified by climate change, and a boom in environmentally-unfriendly tourism. Its buildings are but a signal that a socialist nation in a capitalist world must prioritize; doubly so in the Global South. As patient as it is, the city cannot hold onlookers' assumptions. They must take them back with them.
Sophia Burns is a writer and community educator based in Philadelphia, USA. She writes about the intersections of race, class, and geography, as well as multiracial identity. Having grown up in a working-class suburb, she is interested in uplifting in-between places via the narratives of those who live there. She has been working in youth social justice education since 2015. A language lover, she speaks Spanish and Portuguese, she is currently training to teach yin yoga and enjoys being by the water.
SOPHIA BURNS / INSTAGRAM / TWITTER.