Weaving Between Salt And Water: With Anubha Sood
After witnessing an environmental and social toll in her hometown, Indian-born, New York-based textile artist
Anubha Sood
, made her mission to explore the world around her through texture.
Textile has always been at the forefront of her fundamental design regarding Sood's creative abilities. She sees the process of weaving as a form of healing and a catalyst to engage with her environment. It's the act of binding, the lock and key system, materials that intertwine and become one. It is the ability to weave, knit, or organise things together that plays a significant role in Sood's work.
"My work emerges out of an urgency to engage the body in the act of making. It's like plucking grass when you are sitting in a park, and you don't know what to do with your hands. You do what feels intuitive, for me, it's weaving."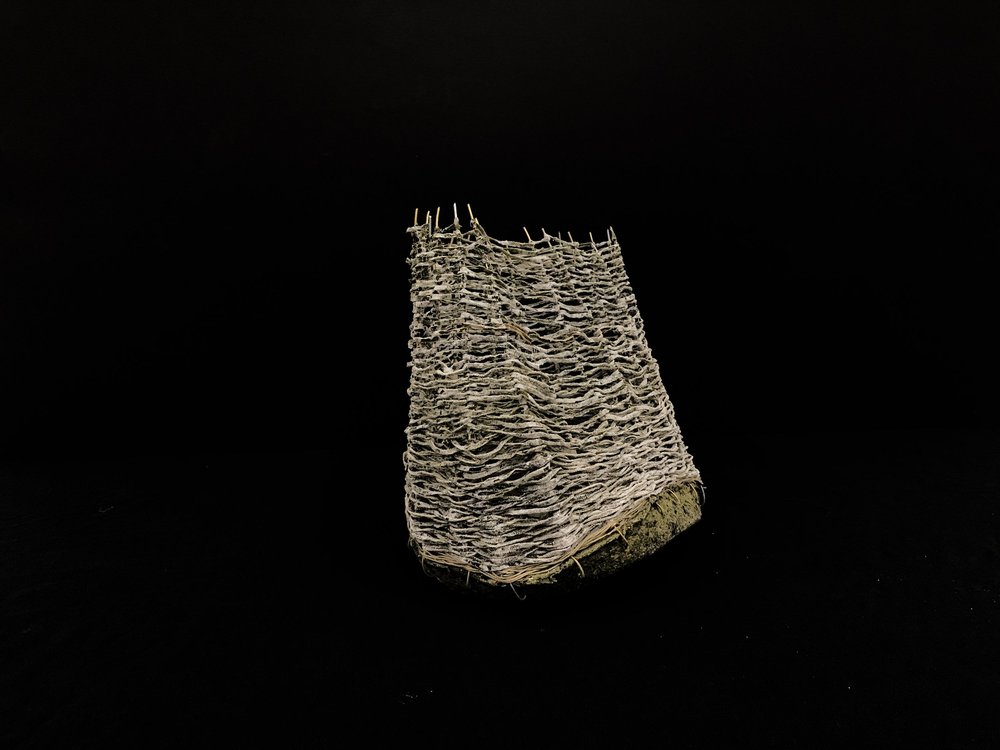 She aimed to study the relationship between our production processes and the natural world we live in together. The practice is around the sustainable ecology of making that provokes a sentiment addressing our current production systems and their entanglement with the natural world. With this in mind, her main objective involves confronting the inevitable impermanence of any living organism. But the one that rounded up her most extensive work was the third experiment which focused on ocean kelp and salt structures as new materials to combat
climate change.
When we look at the climate crisis, it is essential to evaluate what is happening at the bottom of the ocean to one of the many pieces affected.
Anubha Sood sees these pieces as living organisms, the forms, structures, and even smells that fluctuate according to their environmental conditions.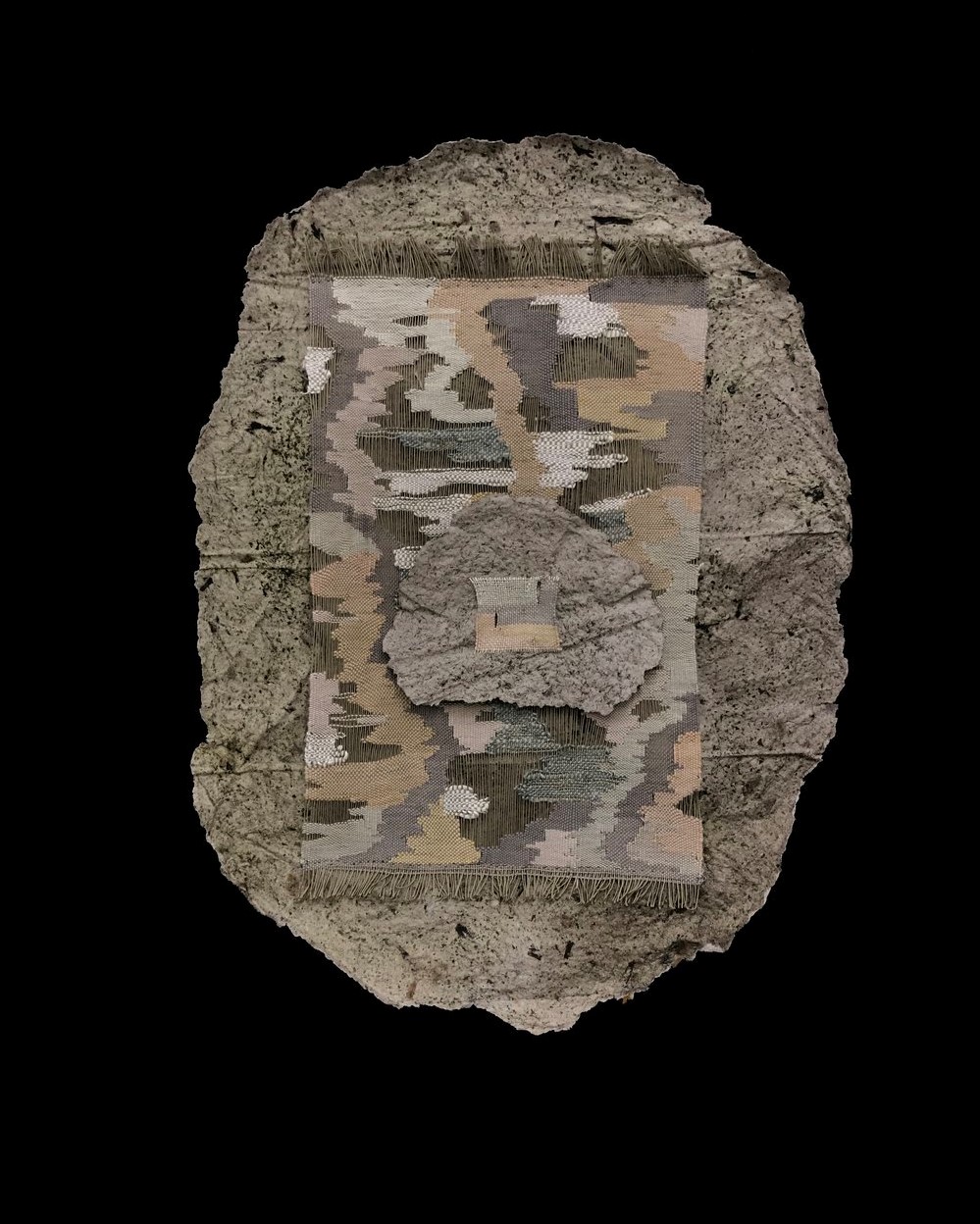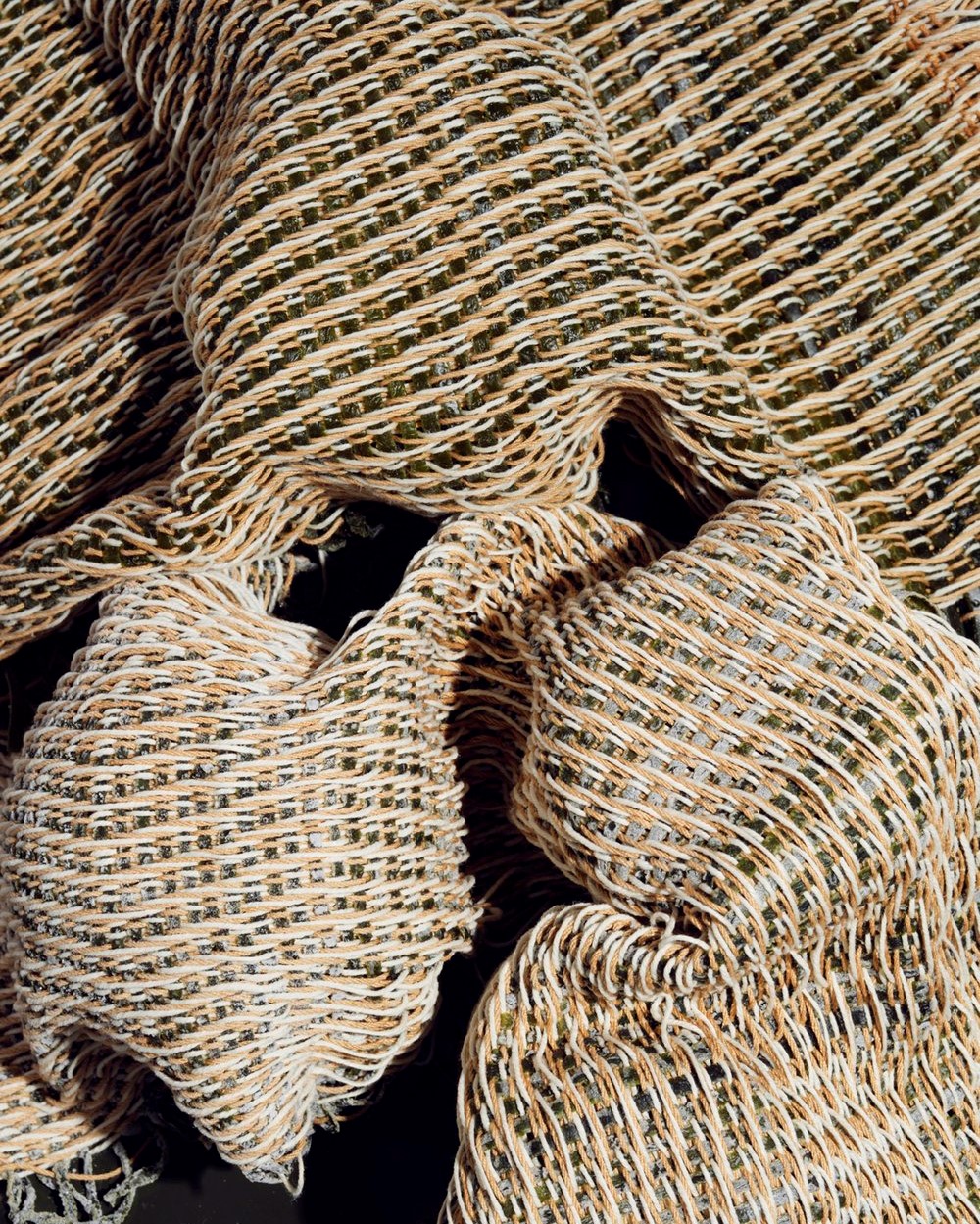 Her
'Between Salt and Water'
series focuses on the study of seagrasses and ocean water collected from three oceans and studied through the processes of dyeing, weaving and material softening.
The primary focus of this collection of experiments is to observe how the material configures itself to reveal new kinds of information. One of the organism's Sood focused on was the use of kelp. Sea kelp is an ideal material for the future of sustainable manufacturing.
The textile she has created uses fresh seaweed woven into a sculptural form that responds to air over some time. When exposed to air, the seaweed produces salt crystals on its surface, absorbing humidity and preventing it from drying.
Anubha Sood has been building a body of work that explores the natural world through textiles. Her pieces were the outcome of several experiments. Thus, Sood's ongoing research to combine indigenous knowledge of making (weaving) with a new material (ocean kelp) looks into exploring ocean kelp as a
future material
to build a sustainable climate, especially for the vulnerable.
Sood has a sudden realisation that it wasn't about the process of stripping kelp down to its beginnings, but it was about letting the product of kelp teach her as an artist how to use it in its natural state.
All her studies and projects paved the way for a real epiphany that Anubha Sood wants all her fellow designers to know.
We are so busy focusing on aspects of production methods ingrained within our society – to collect, strip and almost erase, that we have forgotten how precious the physical being of our raw materials are.